Cityman Productions vaporwave label
I have my first mallsoft album coming up soon on a cassette. It's called Akira Mall - Optical outlet and people can already listen to it on Bandcamp, SoundCloud and YouTube.
Optical outlet reflects upon the state of mind of a woman while she wonders in a shopping mall called Akira Mall. The album starts off serene but then becomes more and more sinister every step of the way. The cassettes come in regular cases and in die hard Sega case edition. Sega edition also includes a instruction manual booklet.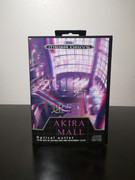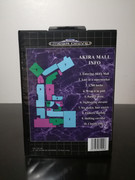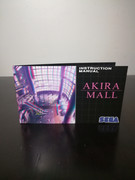 Meanwhile you can listen to the album for example in Bandcamp
https://cityman900.bandcamp.com/
Support Akira Mall & Cityman 900:
Soundcloud:
https://soundcloud.com/citymanproductions
Twitter:
https://twitter.com/cityman900?s=09
Instagram:
https://www.instagram.com/citymanproductions/
Facebook:
https://www.facebook.com/cityman900/
[youtube]https://youtu.be/2_1KXBR6hqA[/youtube]