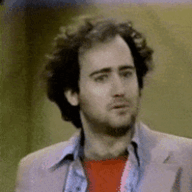 Joined

Feb 19, 2022
Messages

1,124
Reaction score

4,263
Awards

209
Join us on our eternal travel down the Agora Road, a never ending path of asphalt through the wasteland!
What's the story?
Most of humanity have uploaded their minds into the matrix-esque singularity called NET (neural etheralness tank), leaving earth behind after they depleted most its natural resources and devastated it in wars.
Yet a few lonesome souls refused to join NET and found themselves roaming a world together with other rejects, rogue AIs and a slowly reclaiming nature.
Living in this world, you will sooner or later find the
Agora Road
, a mysterious pathway, ever going westbound. Travelers have claimed to have been following it for several years and have yet to see a sight twice.
What awaits you on the Road?
The Road is usually 20m wide and made of asphalt with a white line dividing the middle. It can however change its shape and composition to become a wooden bridge, a winding mountain path or a dirt road.
Usually it leads through prairie like wasteland, Route 66 style, but Travelers tell tales of the Road leading them through medieval towns, caves and even over Islands.
There also happens to be train tracks following alongside the Road.
One thing you can rely on is the frequent
Illuminati
-brand motel and gas station chain. No one knows who built them (let alone the Road, for that matter) but these buildings are (usually) a safe haven for travelers to stock up on supplies, gas and to rest up.
Along your journey you will meet other travelers but also bandits, mutants, rogue robots and many other dangers so never tavel unprepared and pay respects to the Road Song!
What is the Road Song?
Over the years, many myths and legends sprung to life revolving around the Road. Travelers treat the Road to be more than just a means to an end. "She" has a personality and moods and you best respect her, like old sailors respected the seven Seas.
It's said that blocking the Road for other travelers brings bad luck and saying a prayer to her every time you rest is said to provide smooth riding.
Most of these quirks and tales have been composed into songs that travelers sing as that's just what you do when you're bored and the collection and creed of these songs is called the Road Song.
Who are you?
You are a Traveler. Tell us where you came from and how you found the Agora Road and why you follow it.
You can be a anything from a sentient robot, mutated lizardman or medieval knight riding on a horse as the Road appears to lead through more than just pockets of space and time.
A very important detail is how you travel. Do you have a Mad Max style jeep with spikes, ride on a skateboard or prefer to take it slow and go by foot? You're sure that the
Illuminati
gas stations will have whatever powers your ride.
Why don't we just go by plane?
For some reason, the Agora Road is not visible from above.
Where does the journey begin?
The first characters to join will find themselves standing infront of a road block. Several rusty, broken down cars are blocking the path forward...
How do I join?
Make a character here! <- This is also the OOC thread for discussion!
Last edited: