Joined

May 11, 2019
Messages

2
Reaction score

0
------>
Ultima Flux Ultra-Clear LP Crowdfunding
<------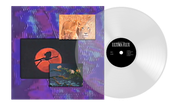 hey everyone! Ahero here. i just wanted to check in and let you all know how my Qrates campaign is going!!
as of today, we have a total of 13/100 backers. WAY more than i expected on day one, so thank those of you for backing on day one!! it means the world

so what do i have to offer now? before i go into that, we hit the first milestone! i have a bunch of stems for you producers to use, and some info for listeners to get to know more about the music!
check it out!!
ive also been active on my discord, as of late. if you wanna join us, you can
click here to join!
besides these two minor things, here's whats going on.
almost all of the milestones i have set up are for stems and detailed info about the songs that the stems make up. this isnt super appealing to listeners i feel so what do you guys (the listeners) think about this? i also had the idea to make a simple Unity-based Ahero museum, of all the info that i could gather during the making of my two albums. it'd be PC only, sadly, but i think that some of you may enjoy that? who knows!! let me know down below!
i also am willing to give out some bandcamp codes for Ultima Flux for whoever wants them! consider backing the project soon if you've already taken a listen

we can do this!!
sidenote: i will be posting an update every sunday. i feel this is a good time to post them in the morning, for you all to read! also thanks to Tupperwave for all the help behind the scenes!!!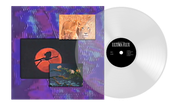 ------>
Ultima Flux Ultra-Clear LP Crowdfunding
<------