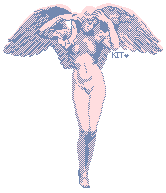 Joined

Apr 29, 2022
Messages

27
Reaction score

77
Awards

14
Website
It's interesting how little criticism I see of the way both work and school have become completely assimilated into the Internet. I rarely see this mentioned when people promote a more offline existence, despite it being one of the main things that makes having Internet access necessary. I mainly just wanted to share my own feelings about the subject.
The Internet is bad for our attention spans. This much is obvious. Short attention spans destroy the ability to think deeply in a way that's entirely antithetical to our modern school system. High level coursework requires deep thought and deep work, but assigning/complete work throughout the Internet introduces the same kind of speediness that's become ubiquitous to it. The deadlines are stated boldly at the top of each page. Your schoolwork now comes in the form of a "dashboard", complete with infinite scroll. There are hundreds of tabs and modules and external sites that you are expected to navigate. I'm not an idiot; I know how to do these things. But that level of engagement is something I do for fun while messing around online. It's not an academic space. It's just a small fragment embedded in the larger network. It's not conductive to truly sitting down and understanding the material, being forced to sit with and articulate your own thoughts in silence. The energy is hyperactive and schizophrenic.
Learning was a lot easier when I was younger. I know this is due to a lot of factors, some of which are natural. Kids absorb information easier. The coursework gets harder as you get older. I've fried my own brain with an internet addiction (though I'm trying to recover). But I can't help thinking the entire way we're expected to learn now is a bit fucked up. The way I learned in elementary/middle school was through worksheets and essays, all on pen and paper, with no distractions. Each task was isolated amongst itself, not just one tab in a sea of other tabs. It didn't feel like I was multitasking then; the most I would do was listen to music. We still used computers occasionally, but that too was a single and isolated task. It was just a tool then. As I understand it, this is how most of humanity was educated. I'm not sure it was such a good idea to try and move education entirely online. Not just socially, but in the coursework itself. I feel like not much thought was given to this decision and that the consequences of it aren't fully understood. To many people, it may not
seem
that different from normal school. All I can say is the energy and the way my brain feels during/afterwards are entirely different than I feel when I've actually sat down with a book or written out an essay on paper.
Anyway, I'm the youngest person in my life, so I'm not sure if elementary and middle school have moved online as well or if that's reserved for high school and college. I think younger minds are even more at risk for this kind of thing; education homogenizing itself into the glossy and featureless sludge that most of the internet now provides. Anyway, time to go type out an essay