번호9
Joined

Aug 29, 2021
Messages

2,685
Reaction score

21,661
Awards

306
Many times I've heard people argue that one of the negative aspects of the internet is that "it desensitizes the youth," and while this is partially correct (it does contribute, but it's not the main reason (
https://www.ncbi.nlm.nih.gov/pmc/articles/PMC4522002/
), it doesn't mean that the solution is to stop using the internet or ban the youth from using it, because desensitization to violence is a common phenomenon we all experience.
Part One: Personal Experiences
You see, as many of you are aware, I was raised in a third world village of less than 2000 people, we all knew eachother and some lived secluded due to the nature of the Guatemalan jungle biome, as a result, I was raised in a ranch, and there is no one who experiences desensitization more than someone with a rural background. My first exposure to actual violence was when I was five and four coyotes assaulted our cattle for the first time in my life, we didn't knew much i just remember that at the time my dad was rushed to a little hill a few squares away from our house, myself a curious little kid (actually a dumbass), went rushing too, really far behind due to me being a little kid, when we reached the place, It was when I saw it, a mauled cow, guts outside almost eaten to the bone, was a horrific scene, when my father noticed me, he rushed to put his hands over my eyes and sending me back home, but I managed to see it, the blood, the guts, the half eaten organs, flesh and muscles, it really traumatized me at the time, but with time i managed to just overcome that as a kid, everytime i asked about it was always got an "i don't know what to say son, this kind of stuff happens sometime, we can't prevent it" so it always stuck with me, the idea of death always roaming, can come for you, me, anyone, and yet we will always be uncertain about that stuff.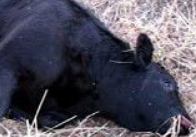 quick forward When I was around 8 years old, I believe this was the most messed up of all of them, because back in the day, my hometown had a serious problem with organ harvesters, who came at night and snatched people away, and they always dropped around some ditch somewhere else, the worst part is that kids were in high demand, i've never known who was the buyer, but we always had the theory that it was wealthy buyers, like really wealthy people either from our country or most likely, you see, i remember that day, i was walking to school early in the morning that day, when i see a a huge bunch of people gathered around a fence, i was curious what was the fuzz about, it, people were gathered to see what was the corpse of a little kid, like really young, with his chest wide open, without eyes and tongue, it was a husk, it was just horrifying, it roamed my head for many years, in fact, that was the reason i went to a psychologist for the first time, i was in constant panic i was gonna be the next person, i was really paranoid always running away from everything that was suspicious to me, once i was scared of my dad's car because it was following me and i didn't managed to recognize it, the event was so horrifying it traumatized the entire town so bad that less than a year after that, the fucking cartel (because fun fact, my village doesn't have a police department, and the authority is actually ruled in a joint commune between neighbors, the mayor, and cartel members that they protect the town from thiefs and criminals as long as people let them do their business in peace) went in a huge manhunt to search them up, at the end was a rival cartel from el salvador, they drove them away after a shootout, it ended up with two snatchers dead and the survivors fleeing the place.
It was rumored in my school that the cartel actually crucified one of the dead bodies as a warning, but i never saw that, and you know how school rumors can be at times, so take that with a really little grain of salt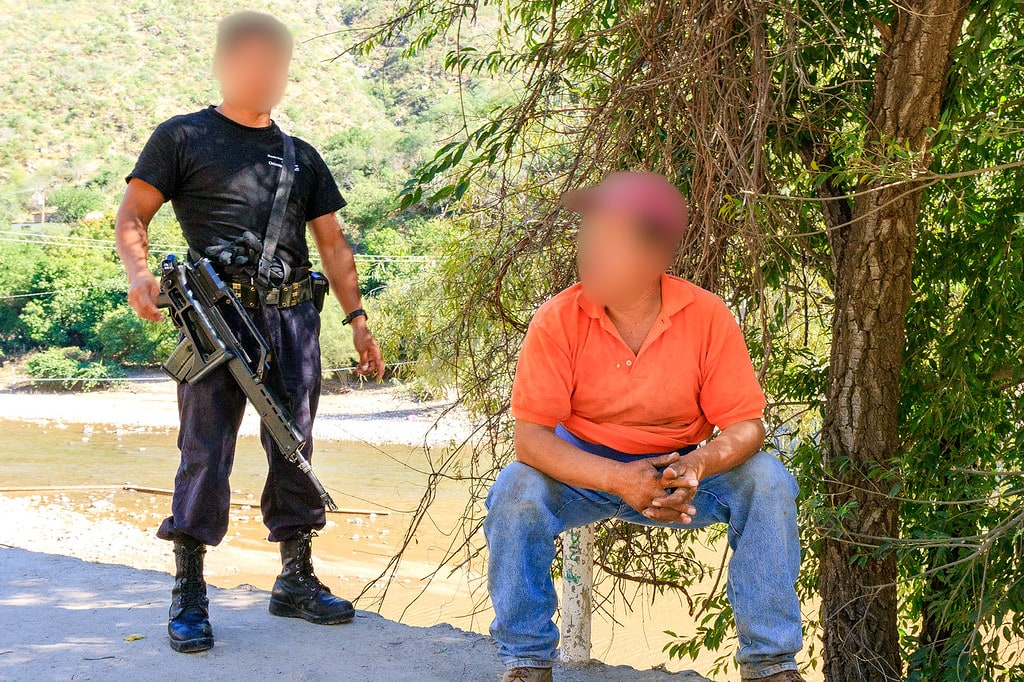 And i think the last event that i recall very well, was the first time i actually killed a mammal, you see, our ranch dedicates to many things, from diary products and fish farming, to also pig farming, we used to kill a few porks in christmas to sell and one for us to have, i was 15 years old at the time, and my dad called me telling me "you know son, eventually i will pass away, and i wanted you to inherate this, it was my dad's legacy, and eventually will be yours" so he explained me that i had to kill the family pork this christmas, it was just fucking terrifying to me at the time, i had to hit the pig really really hard with a big metal pipe to make him go inconscous, the thing is, i hit him so hard his skull sunk into the brain and one of the eyeballs just popped out, it wasn't inconscious the thing was still alive twisting and gnawing in the ground, then my dad hold him by the neck and head and told me "QUICK, CUT HIS NECK OR ELSE WILL KEEP SUFFERING" i was fast and i cutted his neck, the thing is, it was a very sloppy cut, idk how but the pig got up, with its skill smashed and it's neck cutted, it saw me while drowning trying to keep itself up, until eventually fell off, i was traumatized by that event, so fucking much it made me change in two ways, it confirmed that i needed to get out of here as soon as possible, and that ever since that day i didn't wanted to eat pork meat ever since, and i still don't do, i usually eat 100% beef or soy sausages and other derivated products.
I had to do that again two more times before finally moving to the city for good, and the more i did it, the less impactful the experience was.
There were more, but in less scale, like when in a fight with a classmate i accidentally threw him from the stairs and he broke his arm, or when in workshop class my closest friend at the time almost destroyed his finger with a hammer, etc etc, those were less impactful to me, but still altogether all these events really desensitivized regarding violence, a few months ago i was in a taxi, and i managed to see a car accident, we passed close by the body, his fucking head was smashed against the paviment, and i barely if i reacted at all, me and the taxi driver were like "awful isn't it" and was like "yeah, deeply sorry for their family" both our tone of voice were really not much different than any other conversation, we could be talking about a dead body and we had the same intensity in our voice as we were talking about the different kinds of grass that growss in a park, is not only me, it's something that all of us experience when we reach certain age.
I'm not saying that desensitivization = lack of empathy, because is not, a people can suffer about violence, not because of violence itself, but the fact a life was lost, something precious went into oblivion, we feel the emotions, yet is something we will leave just as a "tragic event" instead of a more magnifying event.
Part Two: Dissasociation and the Internet.
Many of us has dealt eventually with that edgy suburban teenager who is addicted to gore videos, and he thinks he is edgy and tough just because he pretends to enjoy death and carnage, you see these people are actually addicted to the serotonin that the adrenaline impulse of seeing someone dying throught out a screen provides them, they become junkies regarding ultra violence, to the point they themselves become less than desensitivized, they become junkies, like a porn addict but with gore and blood, it's a vicious cycle, their serotonin goes down, they watch gore, they became desensitivized, they crave for more serotonin, they watch harder gore, and the cycle gets worse and worse, there are cases of people as young as 13 that already are violence junkies, and in most cases, it develops a more agressive behaviour in the individual, not because of violence itself, but because of the same desensitivization to the violence that reduces the intake of serotonin in your brain, making you either moodier or just outright violent, violence doesn't make you violent, but addiction does, it rewrites your brain and makes a puzzle out of it, a very fucked up one.

. (https://osgamers.com/frequently-asked-questions/how-does-gore-affect-the-brain)
(https://www.ncbi.nlm.nih.gov/pmc/articles/PMC4176893/)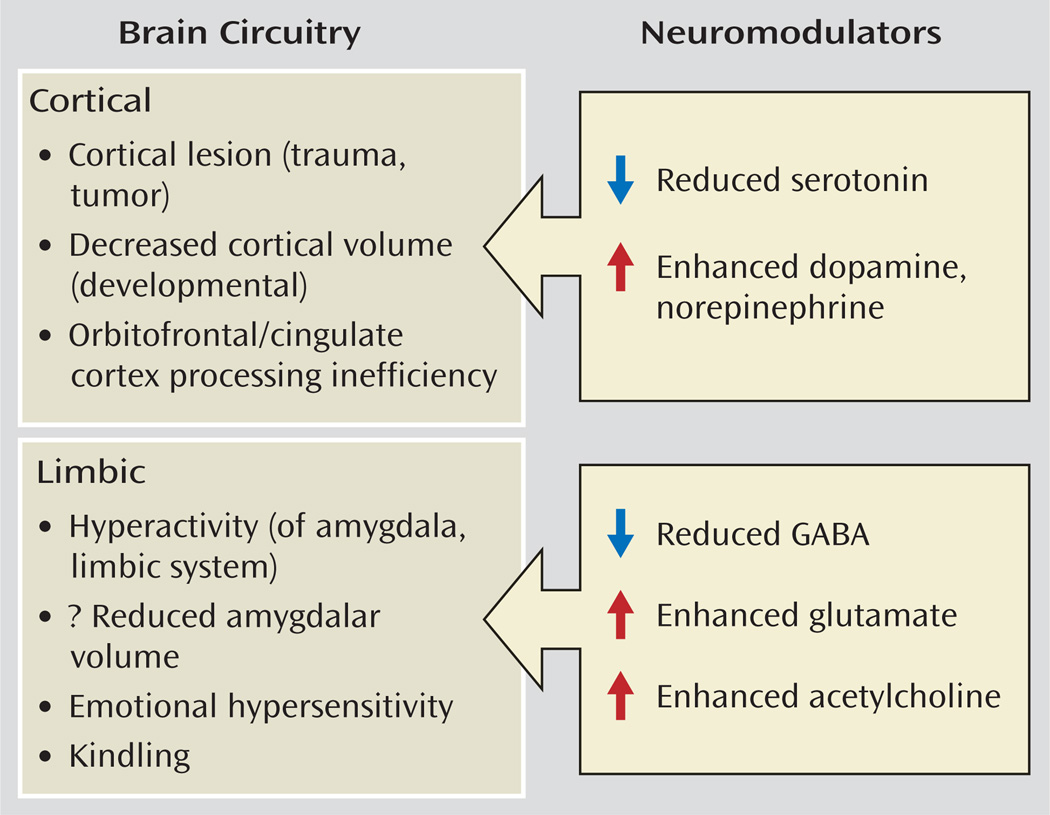 "Worldwide, 75 per cent of people aged between 15 and 24 use the Internet in 2022, 10 percentage points more than among the rest of the population (65 per cent). There are signs that the generational gap is shrinking. In 2020, the difference between the penetration rate among young people (71 per cent) and the rest of the population (57 per cent) was 14 percentage points."
(
https://www.itu.int/itu-d/reports/statistics/2022/11/24/ff22-youth-internet-use/#:~:text=Worldwide, 75 per cent of,population (65 per cent)
.)
As such there is a huge amounts of dangers present to our youth, said dangers that eventually will haunt them into adulthood, that same media that is a byproduct of unatended childs and extreme freedom into the internet, there was a reason why parents always were always warned about "dangers of the internet and that you shall always check what your kids are watching" because, if there is a point in which people can say "liveleak was my childhood" it means that we are getting closer to either the age of ultraviolence or extreme apathy and desensitivization to the human conditions
Is it something good or bad? Well that depends on the individual, some people would see it as morally incorrect, violence is wrong and that we should live in harmony and peace, and others, that violence don't really create killers or cause crime, but it actually help as a cathartic cope for people with violent tendencies to simply understand the morality of the actions, some sees violence as a righteous duty to protect personal interests or ideological motivations, a riot or a revolution, brother against brother, killing eachother to prove a point, is it really worth it? Some say yes, some say no, some are honest about their love for violence, some other will try to excuse themselve like wolf with sheep clothes, a motivated 3% can change the course of history in any direction, and all begins with the question "are you willing to kill others for that goal?" Yes or not, we are still a byproduct of desensitivization either by influence, or by ourselves, by media or reality, it's a cycle
Part Three: Violence
What is violence exactly? The dictionary defines it as

"
behaviour involving physical force intended to hurt, damage, or kill someone or something.
"strength of emotion or of a destructive natural force."
"
actions or words that are intended to hurt people
:"
And there is the thing, violence as a concept is relative, everyone will get and understand what is violence in different manners, because experience shape the individual, lifstyle rewires your brain and even the education and biology comes into play, a psychopath would see violence in a different light than what we do, you might have a different interpretation of what violence is, as well as your neighbor, your friends and family, is even a cultural thing, in many nations people don't see verbal abuse isn't seeing as a way of violence, is just as peaceful as the same common small talk you always have with your neighbor, while others sees any verbal aggression as actual violence, and a threat to the psyche of the individual, violence can be the force of a hurracane destroying a home, can be you stepping on an ant, due to its ambiguity it can really meant anything
Even tho we live in one of the most peaceful times in human history, we sitll find a way to tear eachother apart, may be trivial disputes, or the destiny of a whole collective integrity, we have many reasons to provoke a reaction, to see what we are capable of, every person in the world is actually capable of killing someone if they are pushed far enough to the edge, the most peaceful man of god and peace can be a killing machine under the right context, we are all prone to violent tendencies, to cause harm to others, to receive harm from others, specially if it is psychological violence, because we see verbal assault as less harmful than physical one, but in reality, words hurt more than punches, because a physical wound can heal, a psychological one, is way harder, some, never heal at all.
(
https://www.researchgate.net/public...nsitization_to_Violence_Scale_for_Adolescents
)
Part 4: What can we do about it?
"si vis pacem para bellum"
The short answer is: we can't do anything about it.
The long answer is, violence is a constant in our existence, it's part of us, as a construct, as a biological and social concept, we evolved from violent creatures, we enjoy it yet we are horrified by it, is something that makes our primitive neurons activate, is a constant stimulus we always reach for, and no one can't escape from it, because the crave for violence is a big as the crave for sex, you can prohibite yourself any violent stimulus, and yet you will be exposed to violence event against your will, because we are also highly social individuals, and want everyone else to be part of our community, we drag them out to a central topic, that's how lynching has been as old as time itself, we can't escape violence, because we are violence, and violence is us.
It's in the media, it's in the entertainment, it's in our daily life, from a small ant, to the super predators, everyone will face it, and we can't hide it, or pretend there is not there, that we are superior for relieving our mind from said impulse, because is actually impossible to do so, but what we can do about it?
From my personal perspective, is to embrace it as concept we will always live with, and not let violence control ourselves, and lifes, in the way that, we shall defy nature and destiny, by being civilized and respectful about it, to control ourselves, in body and mind against violence, or simply, don't fall into addiction, because at the end of the day, we can all enjoy violence, and that's not wrong, as long as no person actually got hurted, it really means nothing at the end of the day, videogames? Sure, Music? Sure, Movies? Anime? Sure too, it has always been there, and never leave us away, is our reminder that we are not pure, and that's ok, because from our sins we can be better men.
Do not condemn the youth for their wickedeness, but save them from damnation, we all live with that eternal weight in our backs, violence, we are violence, we created violence, the concept, the idea, the construct itself, and as such, the idea of analyzing the harm we do to others, is intrinsecally ours even if animals do, the difference is that we are well aware of what we are doing beyond "kill, meat, survive" thus, we are the rulers of our own choices, we can either succumb or overcome, or neither, just live with it as an status quo, an ever present presence that live and will always live throught our precious existence.