This E-Zine was taken from excerpts of B0G!#@! Issue #8 & #3 (August, 2000)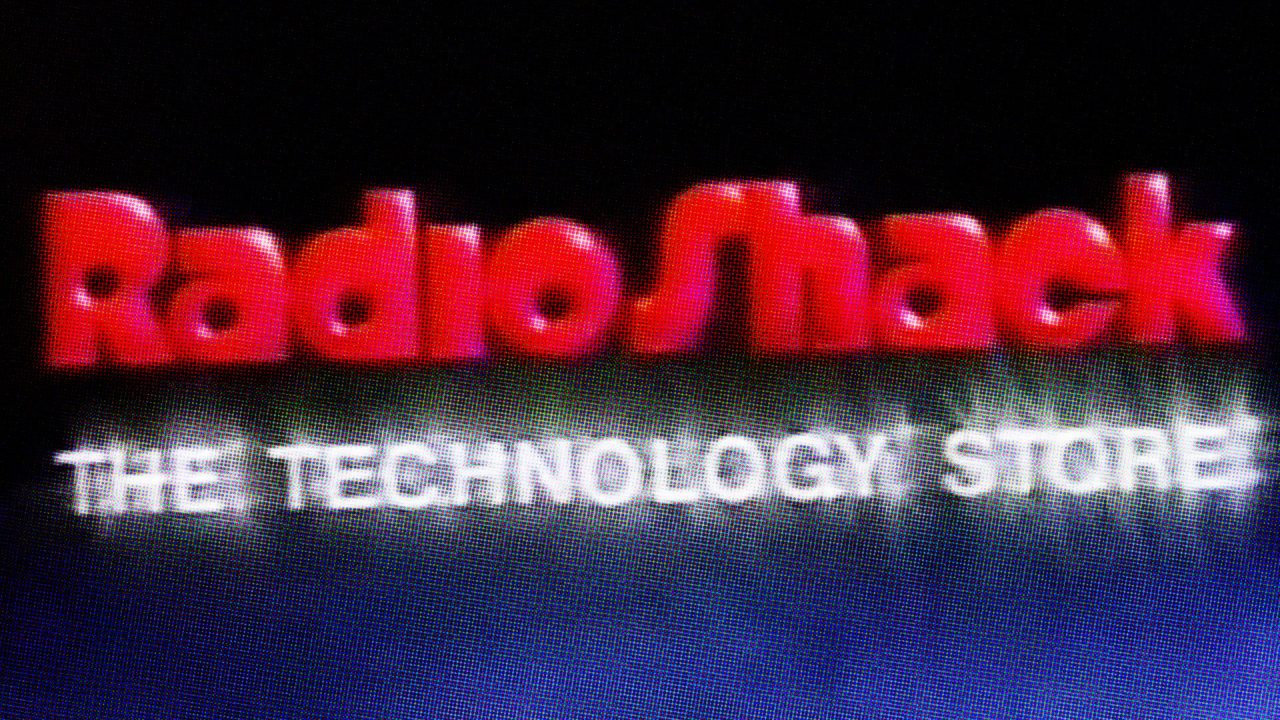 [ 7:. - [ Pissing off Radio Shack and other people ]
Brought to you by the letters E and K, and by my good friend Mary Juana. Now to the article.
Well, since Im extremely bored, and don't have the effort, I'll just do a stupid article. "Pissing off Radio Shack and countless other people." Yes folks, I'm in a great mood. Went to sleep at a nice 3:30 am, got up at a nice 7:30 am, yessiree life is great.
Why was I up so late? I was config! Yes, it is so unbelievably elite and #k-rad that I just can't get enough. What do you do on a conf?
You do one of three things. If you are a newbie, or just stupid, you lurk, or dont talk at all. If you are bored, and a regular, you barely talk, and mostly play annoying music. If you're a veteran you have 3-way calling on your phone so you prank. So who do we call? Anyone. Don't worry, this is just the introductory paragraph.
So, you want to become a l33t-0 prankster or veteran. You must know a few things, and one of them is beige boxing. If you are not a loser you can beige box, and I only say this because there are billions of losers out there.
3000 text articles have been written on this, and you
ONLY NEED FOUR SENTENCES.
1) Get a phone, take the cord and cut it, and slice off the plastic, so all you have is the red and green wires, you don't need the yellow or black wires.
2) Go outside to a neighbors house and get a comfortable seat next to their telco box.
3) Open box, (may need a wrench to get the bolt off) attach red and green
wires to the screws you see, and call a conf number, and set it up.
4) When you have enough people call the host number, and party. Simple as
that.
Now you are a regular, you can set up a conf etc. Go to radio shack, and ask for either item 44-533BB or 43-1237. 533B is 3$, 1237 is about 14$. Either one is ok. Now, at your computer, do start-run and type in sndrec32, or if you have some other audio program use it. Set the mics up (whichever) and read the next part. If you do not have 3-way you are stupid, and should get it, its great. Pick a number that you think you could do something with, such as an Indian Restaurant where they don't understand english (sorry, but they dont, and I'm not racist). Turn on your mic/program and hit either flash-number-flash or hangup-number-hangup and everyone on the conf will hear it. Have one designated person do the talking, and fuck with em. Here's a sample conversation: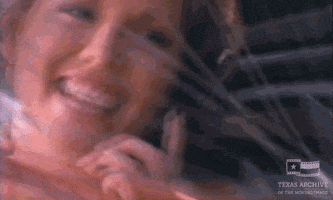 [me]:
Excuse me, can I have a pound of elephant testicles?
(Waiter)
: Sorry?
[me]
: A pound of elephant testicles?
(Waiter)
: Please hold
[me]
: No..
-hold music-

[me]:
Fucker.
(Manager
): Yes, you want one smuggled elephant tusk?
[me]:
Uhh.. no, TESTICLE
(Manager
): All out!
And here's
NOT HOW TO DO IT AT ALL, NEVER DO ANYTHING LIKE THE
FOLLOWING CONVERSATION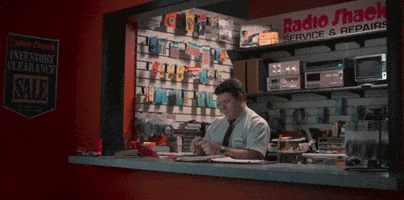 [Stupidperson]
: HAHAHAHAHAHAHAHAHAHAHAHAHA
(Waiter)
: Yes?
[Stupidperson]
: Uhh.. yea, can I have.. HAHAHAHAHAHAHA
-hung up-

[Stupidperson]
: HAHAHAHAHAHA
Ok. Now you know the basics, now you need your Plist. Yes, it's a stupid name for a prank list, but f**k you. Take down the names and numbers of a bunch of stores, and think of funny things you could do, such as call up a giant store (Dominicks) and say that you are locked in the bathroom and you don't know where in the warehouse you are. They'll go nuts trying to figure out what happens. Or, call up Best Buy and say you are "
Bob from Sales
" and ask to be put on the intercom because your number isn't working.
Then play loud annoying music much to the dismay of the customers. Personal numbers are MUCH more fun but can get aggressive, so I suggest you be careful. Fun ideas are saying you are towing their car, arresting their wife, arresting their daughter for first degree murder and DUI.
Go nuts. Now, get a wav->mp3 encoder, stick it on mp3.com, and rake in the rewards (not much).
Since this was a stupid article and you probably know this, Ill give you a small tidbit of interesting information. I was on a conf with Burrows and he told me a cool thing. He (along with everyone I know) is a mathematician (close to one..) and loves number theory etc. He said if you take the mean point for the start of a river (point A) and the mean point for the end of a river (point B, going into the ocean) and take the distance from A to B ALONG THE RIVER, you'll have distance X. Now take the distance in a straight line from A to B to get distance Y. If you take the ratio of X to Y (X/Y) you get about pi, every time. Cool.
b0g!#@!b0g!#@!b0g!#@!b0g!#@!b0g!#@!b0g!#@!b0g!#@!b0g!#@!b0g!#@!b0g!#@!b0g!#@!b0g!#@!b0g!#@!b0g!#@!b0g!#@!b0g!#@!b0g!#@!b0g!#@!b0g!#@!b0g!#@!b0g!#@!b0g!#@!b0g!#@!b0g!#@!b0g!#@!b0g!#@!b0g!#@!b0g!#@!b0g!#@!b0g!#@!b0g!#@!b0g!#@!b0g!#@!b0g!#@!b0g!#@!b0g!#@!b0g!#@!b0g!#@!b0g!#@!b0g!#@!b0g!#@!b0g!
How to get out of Jury Duty
"State your name and jury number please."
"Ahhh... Mike Jasper. And I'm not sure what my jury number is. I heard 190-something, but I was thinking it was 162. I'm not real sure."
I had just hit a home run, a towering Mark McGwire shot in the upper decks. The judge, the bailiff and the lawyers all looked at me with the same collective thought: This fucker's too stupid to be on the jury. And he might be high.
"Why you want to get out of jury duty for?" my comedian friend Mary C. asked me the next day. "You don't want to be part of process of great system of justice in great country of America?"
Hmmm. I hadn't thought about it that way before. But it's true: I don't want to be part of the process of the great system of justice in this great country of America.
Why? Because I don't believe in the judicial system. Let me clarify: I believe it exists. I also believe it provides the best justice money can buy. But I don't believe 12 people selected randomly from a segment of the population too stupid to get out of jury duty can be expected to wade through incantations of legal voodoo and render the right decision.
With the exception of the OJ trial, of course. He was clearly innocent.
But I digress. I promised to tell you how to get out of jury duty and I plan to deliver on that promise:
1) Dress for success.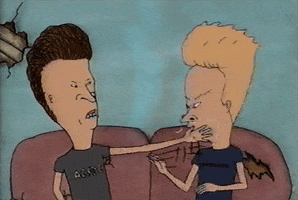 While few courts require you to wear a suit, most expressly forbid shorts or cut-offs, tee-shirts, tank tops or other so-called muscle shirts. Jeans are okay, provided they aren't torn or patched. Penny loafers rock.
In other words, it's the exact same dress code required by the Yellow Rose, a local Austin titty bar. Truth is, you can easily meet the court's dress code requirements and still create a repulsive image. All it takes is a little imagination.
Think costume.
On my appointed court date, I decided to go as a 70s rock star. (Note: Whenever possible, draw from your own experience.) I wore black slacks and black cowboy boots, a teal silk shirt unbuttoned one more button than good breeding would normally dictate, and the piece de resistance -- a full-length black trench coat.
Unfortunately, I couldn't find my old shark-tooth necklace, which would have been the perfect accessory. My hair wasn't as long as I would have
iked either, but I managed to spike it up pretty convincingly with a blow dryer. The beard played to type and the shades -- although not allowed in the courtroom -- added penache to my entrances and exits.
2) Choose your smell and stick to it.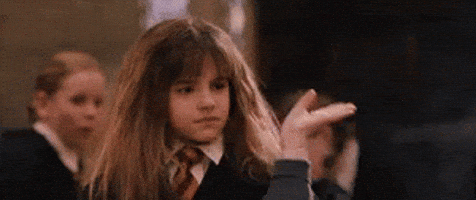 There is nothing in the dress code about personal hygiene, likely because the courts don't want to consider the ugly possibilities.
I prefer the persistent smell of cigarette smoke, but then I'm a cigarette smoker (Again: Draw from your own experience). Every time I left the building for a cigarette break, I forced myself to smoke two butts: one for me, one for my clothes. Not only did this help me get out of jury duty, it assured me more elbow room in court.
You might prefer another scent, perhaps a natural one. If so, don't take a shower for several days before your appointed court date. Not only will you get out of jury duty, you might be excused early. Others may choose to employ a noxious aftershave or perfume. If so, I suggest you splash it on thick before leaving the house and carry around a bottle in your pocket for convenient booster applications.
This I guarantee: no one will ever question you about your smell. No one would dare take that kind of initiative. As a rule, all workplace decisions are made by committee. Short straw loses.
3) No matter what your occupation, fit the words "newspaper reporter" somewhere in your jury form.
All courts require potential jurors to fill out a form. If you're a full-time parent, a felon or certifiably insane, you'll be able to check the appropriate box and get out of jury duty without having to attend so much as a single day in court. Why? Because if you're a full-time parent, a felon or certifiably insane, you're much more likely to smell (I'm telling you, they just hate that).
Assuming you're not one of the above, find the place on the form where you're asked to name your occupation. In that space, write the following: "I am currently a (Your Occupation), but I plan to become a NEWSPAPER REPORTER in the very near future."
Here's the deal: When you're on a jury, you are not allowed to discuss the case outside the courtroom. But once the jury's released, you can write for daylight. You can be colorful and describe how the defense lawyer spilled coffee on his trousers just minutes before his summation.
Officers of the court know what reporters do. And they hate what
reporters do.
I hope anyone trying to get out of jury duty will consider my advice, for I can absolutely guarantee with Joe Namath-like certainty that my little three-point system will work every time. Unless, of course, you live in the state of California, in which case you're fucked, since the Golden State has recently passed laws against smelling, changing jobs, shark-tooth necklaces, smoking, aftershave use, the wearing of trench coats, and the writing of web pages offering advice on how to get out of jury duty.
Copyright 2000 by Mike Jasper
b0g!#@!b0g!#@!b0g!#@!b0g!#@!b0g!#@!b0g!#@!b0g!#@!b0g!#@!b0g!#@!b0g!#@!b0g!#@!b0g!#@!b0g!#@!b0g!#@!b0g!#@!b0g!#@!b0g!#@!b0g!#@!b0g!#@!b0g!#@!b0g!#@!b0g!#@!b0g!#@!b0g!#@!b0g!#@!b0g!#@!b0g!#@!b0g!#@!b0g!#@!b0g!#@!b0g!#@!b0g!#@!b0g!#@!b0g!#@!b0g!#@!b0g!#@!b0g!#@!b0g!#@!b0g!#@!b0g!#@!b0g!#@!b0g!