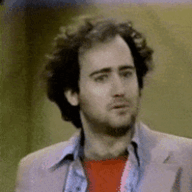 Joined

Feb 19, 2022
Messages

1,125
Reaction score

4,275
Awards

209
Haven't had much time to play last couple of days. Just visited the underground for the first time. Not sure if there is more than one type of underground world, but the one I visited is straight up beautiful. Love this game.
I've found 2 entrances yet so the underground is really expansive as well.
The game is so massive, feels like they've been working on it for a decade. Enemy and environment variety is truly astounding, I have like 10 NPC questlines active and I have soooo many places to go and explore. I found secrets like illusory walls and stuff, it's just amazing. If this continues, my first playthrough will take 100 hours or more.
And I think I figured out a way to get an alternative ending. I'm playing blind and google as little as possible (and the specific info I want sometimes isn't even out there yet because the game's so fresh) but I think I have a lead.