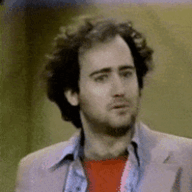 Joined

Feb 19, 2022
Messages

1,124
Reaction score

4,262
Awards

209
Play stupid games, win stupid prizes
The false pedo allegations are not his own fault. Really not applicable here. Not to mention the arbitrariness of it all. Josie drew loli guro art with a girl being leashed by her own intestines. If you stir the mob the right way, you could also make a cancel culture shitstorm out of this.
As I said: If Simmons would be mocked as a tranny for crossdressing on stream: Ok, that's him playing stupid games and winning stupid prizes. But some self righteous vultures fabricating evidence and putting shit out of context for content is something else.
If you really blame Simmons for what's happening to him right now then you're either another vile normie bot or just don't know what happened. Or you have a really edgy moral compass, idk.