This was written by stroligy from Private suite Mag (Now defunct Vaporwave Magazine)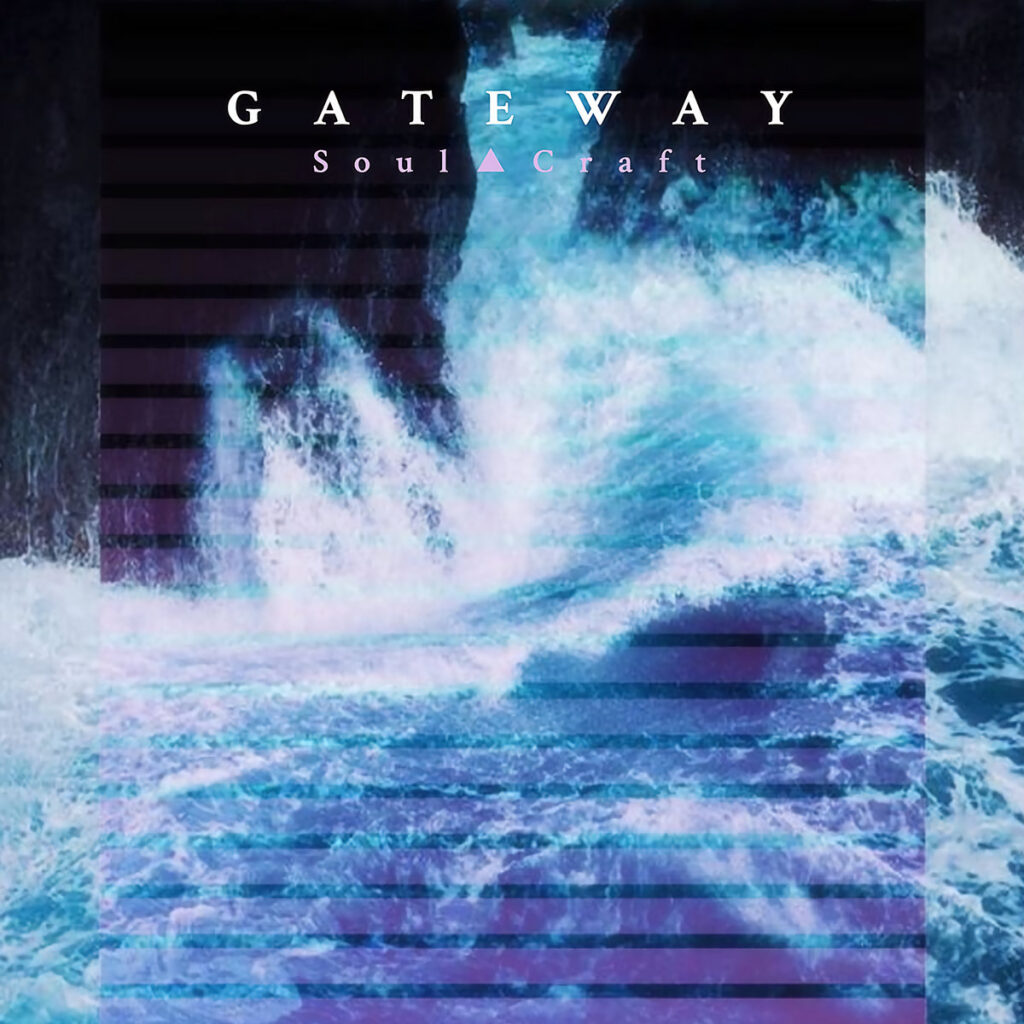 Soul▲Craft's latest album
Gateway
effortlessly captures the burgeoning excitement of summer days and carefree living––a lifestyle long awaited for those wishing to escape the confines of quarantine. With such a circumstance leaving us in the collective dark,
Gateway
peels back the curtain, letting sunshine melt the hardened and reveal the obscured. Warm instrumentals glaze over each and every track, while visions of tropical beach getaways and salty seas glide swiftly into view.
Opener "Malibu Beachfront" boasts the soundtrack to every paradisal summer vacation. Light and breezy, this track serenades to the sway of palm trees and pelicans alike. Forget the rose-colored glasses––this one calls for tinted shades. "Baby what is that look" submerges itself underwater, while funk-inspired sounds bubble to the surface. Smooth vocalizations float just above the horizon, only to drift off before entering the digital dimension of "Cash Queen Boulevard Romp (feat. POLYGLOT)". Lively vocals, glitzy glitch-effects and a whimsy of ascending arps join the fun, rising out from underneath the currents. A driving force of ethereal piano playing and pitched-down vocals serenely swept up in a tumble of lilac-dyed delight, "Whirlpool" once again suspends listeners in a state of infinite bliss. Following this path of passion and distance, dynamic "Bronze Goddess" leads a wistful brass opener, and ultimately relinquishes itself to the unparalleled allure of its sun-kissed deity. A faintly tropical tune, "彼の側に刀を持つ生ハメ男" emerges from the seafloor by way of wind instruments, soft synths, and steel drums. To fully appreciate title track "Gateway", one must listen with eyes closed and mind open. Clad head-to-toe in euphoric wonder, the song reimagines a day in the life of a wandering, sea-struck drifter.
"Aquamarine" is Soul▲Craft's "lost at sea" anthem. Mysterious and foreboding, "Aquamarine" rounds each corner with unflinching curiosity and an acute sense of anticipation. Contrastingly, "淡紅色 sunset" shines and uplifts: cooing synth leads and buoyant, lively samples sweep the soundscape. "Five bullets to shoot at the sky" presents as if languidly tuning the car radio mid-song, more or less preoccupied with the wind in your face and the harsh glare of the sun on your back. Dependably consistent, this track weaves in and out of consciousness, not unlike the recurring movement of waves against the shore. Like the stars and galaxies of deep space, "Above the sea of fog (feat. King Weapon)" is best enjoyed aimlessly roaming the cosmos––zero gravity and all. Equal parts elegant and otherworldly, the track comes fully furnished with lush instrumentation and sonic spatial awareness, all the while seemingly transcendent of the physical realm.
"Clothing optional" cajoles its dreary fabrications of a better tomorrow, while sweet, tender guitar bends fall over woozy synths. Though lovingly brooding and refrained, "Diving For Pearls" is, admittedly, one of the more disheartening tracks––sodden in dreariness and dejection. But not to worry: "Slowdrift into future waters (feat. m a g g i e . w a v)" is
Gateway
's resounding last departure to some enchanted, far-off territory. Ocean movements work to capture the lay of the land: a smooth percussive opening, shadowed by a bombardment of sleek, sentimental, and wistful collaboration––and of course, the obligatory farewell guitar solo.
Gateway
is Soul▲Craft's symbiotic relationship with the natural world laid bare.
Gateway
not only works to capture the essence of the ocean (or rather, all large bodies of water) in all of its vast glory, but does so while exploring its seemingly unfathomable depth. All of which is not to mention
Gateway
's ability to overwhelmingly parallel a classic cinematic storyline: the thunderous introduction, paired with a collage of memorable scenes; the inevitable conflict, or slowing, of the story; and the highly-anticipated resolution at the close.
Cozying up with this album on repeat is less of a self-indulgence, and more of a necessity of comfort. Soul▲Craft's
Gateway
comes out on Business Casual today
https://businesscasual87.bandcamp.com/music