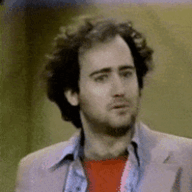 Joined

Feb 19, 2022
Messages

1,184
Reaction score

4,726
Awards

209
Browsing anonymous imageboards for the better half of my life, I am very accostumed to the anonymous side of the net. Places where everyone can post everything without an account or name, mostly imageboards but also special forums or textboards.
My observations on these (sub)cultures have been going on for more than a decade and I am intrigued by many of the cultural dynamics such an environment develops.
One of the most interesting aspects of interactions in these types of places is the question of honesty and good faith.
Aside from breaking a site's rules, nothing you post about yourself can be held for or against you, oftentimes not even in the same thread, so posting anything is essentially free of consequences. Now there's two possible philosophies:

"I can and will tell even the most obvious of falsehoods because there are no consequences to what I say."
or
"I can and will tell even the harshest of truths because there are no consequences to what I say."

To be a little less abstract, consider a hypothetical thread in an anonymous place where anons share their body height or amount of sexual experience: Assuming your reality is not commonly considered to be ideal: Do you embellish your numbers because it's impossible to disprove or are you honest because your post can't be connected to your person and the thread will vanish into the void in the next few hours anyway?
It is basically impossible to tell if most posts you encounter where people share info about themselves are truthful or not, but most of us learned to assume most claims to be false until proven. However there is a margin in where it's really up to the person to believe a claim or not and here I believe that what we choose to believe or not might tell something about ourselves. When you browse an anonymous imageboard for example, you probably have an average or other kind of stereotype in mind and you will be distrustful to anyone who deviates from your gut feeling on how the average user's situation should be but what shaped that average in your head? The posts you read where you can't be sure if even a simple syllable is honest? Or do you project your own self into the average?
"I am nothing special, thus most here are probably like me"
Or do you believe yourself to be extraordinary and think
"I am special, most here are different from me"?

Aside from comedic effect, I tend towards being bloody honest with all my post because I don't see a reason to lie. I also assume most to be not too different from me because I always rationalized it like this "When me, an ordinary person posts here, why woudln't others like me post here too?"
Obvious doxing aside of course.