How Much My Life Sux Anonymous Loozer (September 15, 2001) This document outlines how much my life sux, hence the title. I chose to be anon cause if I wuzn't, then My life would suck even more!
- There's this total slut in skool. She hits on everybody. She hit on everybody I know, she fucked my friends (or at least tried(she's been around a bit so she's probably got a few STDs)), and she has never hit on me.
- Every chick I've asked out or told I liked as either resulted in a terrible burn (ie. Eeewww (which I've receive 2x) or a quick, simple no.
- I go to skool.
- I have no job and therefore have very little money.
- I have been ripped off a few times when I wuz a newbie 2 drugs. I wuz sold broccoli, got money 2 a traffiker first and then the 'guy' was 'caught five seconds b4 i got there' and 'i dropped ur cash and ran'
- I am a pushover. Ppl have spit in my face, slapped me, pushed me around, punched me repeatedly, kicked, poked, and given a full body beating and done nothing about it. I want to, but I don't know why I don't.
- I have hick-ass parents who will not allow me to change, and so I'm stuck in this geek/nerd look.
- I am fat, about 40lbs overweight. It really sux being fat. I got stretch marks. Which really sux. I hate them, there fucking gross. I have no clue on how 2 get rid of them either.
- I have nothing better to do than to sit on my ass and rot.
- 16, going on 17 and wishing I wuzn't a virgin
- I can't beleive in god, or any other greater beings b/c of my mentally developed reality.
- Ppl tell me that reality is gonna slap me in the face someday, but they have absolutely no idea what reality is when ur me.
- I can't commit suicide cause that would hurt (breaking ur neck in a noose would fucking hurt, and I live in a rural area, so there r no buildings that r tall enough for me to kill myself), and I'm afraid of dying(not death, those r 2 very different things).
- There's these fucking ppl who will push me around and shit, call me there bitch, and yet they will say that they care about me, and don't want me to
kill myself.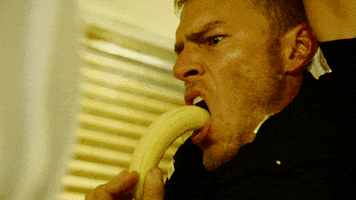 - Homicide would b fun, but... hmmm. can't think of any buts there!

- I think my brain is deteriorating already, cause my short-term memory has pretty much died in the last 3 yrs.
- The last chick that came on to me wuz butt-ugly, but I really regret turning her down.
- I'm thinking of becoming a-sexual b/c I'm not havin very much luck. I can't b gay cause guys r the most ugly fucking thing I've ever seen. I'm fucking disgusted by myself! (but thats not gonna stop me from playing with myself!

)
- I think I may grow up to be a rapist.
- I have never been 2 a party, and there r lots around here. But nobody tells me about them (wonder y...)
- I have diagnosed myself with average to above average sociophobia, which is the fear of social instances. I am afraid to walk in the halls of my
skool alone or without a distraction from all the ppl. I hate when somebody laughs near me, or whispers, or looks at me, because in my mind I am sure they talking/making fun of me, although I know they probably aren't.
- I'm writing about my problems on the internet.
- I want WWIII, I know it's going to happen and I'm going to die in it.
- I think I have the inablitiy to hate. This one church chick said that it's a blessing, and she wishes she couldn't hate either. But it sux. Not being
able to hate really really sux.
Well, those are most of the reasons of y I suk. There's more, but I'm afraid to write about them, even with the anonmity of the web.