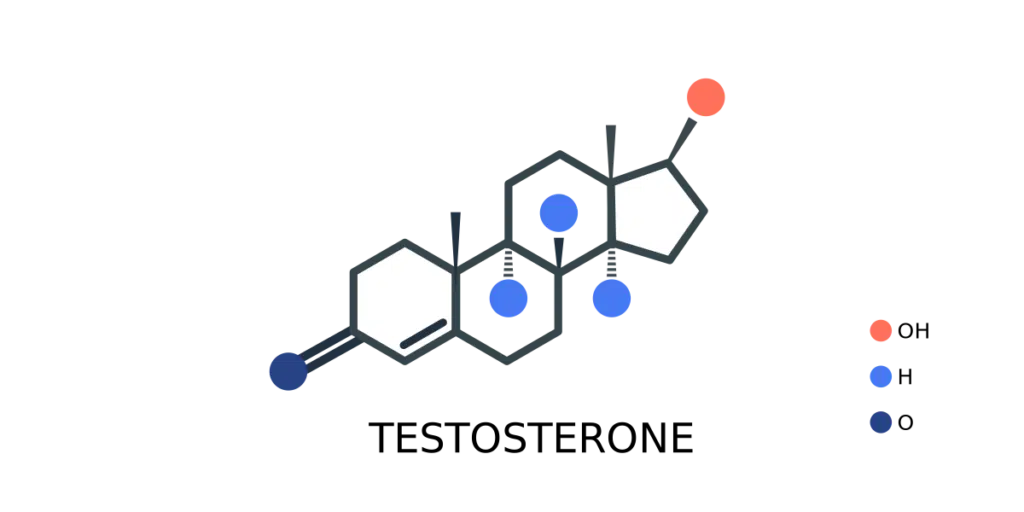 Foreword:
​
Testosterone Levels in young Men are on the decline since decades, this has many reasons. Ranging from changes in Diet, Water & Air Pollution as well as Psychological Reasons. It's undoubtedly a focused and intentional effort to rob men of their virility and their energy. In this Thread I present everything I learned over the years on how to raise your Testosterone, Libido and subsequently your amount of cum (all these 3 are linked together) also, higher Testosterone Levels are found to thwart and prevent Depression, also something many young Men in the modern Age suffer from. I once came across a sub on >reddit

r/testosterone, but much to my disgust the only thing that was ever talked about in there is how to raise your testosterone levels by shooting yourself up with it. Needless to say that this is not the right way to go, artificially introduced testosterone causes many health issues and has in some areas the exact opposite effect to naturally raising your testosterone levels. Shrinkage in penile size, scrotum size, heart defects, development of breasts similar to women, because of the estrogen that has been made a free radical, unbound (the term "Radical" here refers to the chemical radical of inner elements, when something like a hormone is displaced from its usual resting place and travels freely through your body, however by trying to find a proper translation I found that this term is often used in German but almost never in the English language, it might have a different use-term.)


Since I like to get to the point I will start out with Food Items and their Quantity, Supplements, Physiological and Psychological exercises and how to apply them and later some recipes. Also, considering that some countries have legal genetically modified food, keep in mind that I always refer to so-called "Organic" or "Whole Food". In some European countries, they are also labelled "Bio" or "Natural".
---
Food Items
​
Garlic - 3-4 cloves daily - Raw, chewed thoroughly to cause the ingredients to appear. Garlic has been a staple of food since antiquity. It contains many unique enzymes as well as sulfur-phosphate. It has anti-inflammatory properties and flushes out any free Radicals in both your mouth and stomach by eating it raw. In modern diet garlic has been cut back a lot but if you look at ancient recipes, texts and books its pretty apparent that it was used excessively. Garlic also contains certain minerals and enzymes that serve as the basis for testosterone, or that will be transformed into testosterone within the Body.

Extra Virgin Native Olive Oil - 1-2 Tablespoon at least daily - Here again "Raw", its recommended to swap out any seed oils (Yellow Oils) completely with Olive Oil. Seed Oils cause the production of Oestrogens, and its trans-fat acids is a cause for diabetes and cardiovascular related health issues. Olive Oil contains many B -Vitamins and also has minerals that serve as the basis for testosterone.

Red Meat - At least 300-400g daily - No brainer. Certain enzymes and the Blood within the meat forces higher Testosterone production within the Glands. In some cultures, Red Meat is even consumed Raw and part of the Diet. Salami in eastern European countries, Speck in German countries, Bacon and Ham, Prosciutto in Italy, France and Spain or as "Mett" which is salted minced meat. If you aren't used to consuming raw meat, start off with little and be cautious of the place you buy it from. If you are in the US and neighbouring countries, you could seek out foreign grocery stores and buy the meat from there. Contrary to popular belief, consuming raw meat has no health concerns as long as the meat has a history of proper processing and cooling or has been tempered with salt or smoke. The invisible fear of salmonella is just a boogeyman to cause people to second guess and not eat it. To prevent any supposed intake of salmonella, salt the meat or use spices. You can also cook it very sharply and short on the outside to burn them off. Salt and Garlic is a natural antibiotic.

Eggs - 3-4 daily - Again you can eat them Raw or cook them, eggs are a natural vitamin D source also, which is one of the most important factors in producing testosterone.

Fish - As substitute for meat or as alternative - You can also eat fish raw or cook it, again the same applies here as what I've already written in the meat section. Perhaps Internet Famous is Sürströmming, which is fermented Raw fish. In many European countries, raw salmon is also served as apperativo or used as garnish for other dishes. Fish is also a natural Vitamin D source and contains unique oils and minerals also helping your testosterone production.

Cellery - A few bites daily or included in soups, Raw - You can use both the big knoll or the leek of celery. A natural way to raise your Libido and improve the quality of your sperm and cum.

Red Beet - 300-400g every other day - Again Raw or cooked or part of dishes

Sauerkraut -400g every other day - Sauerkraut is fermented raw cabbage and fully of healthy enzymes for your digestive system and has extraordinary amounts of vitamin C, which is also important for testosterone production

Onions - Red or yellow- 1-2pc a day raw - Onions have also been a staple in the diet since ancient times, has many attributes similar to garlic and chewed raw is a great way to prevent (ironically) mouth breath and inflammation within the mouth

Ginger - 4-6g daily, raw - Ginger coming originally from Asia is a sure way to boost testosterone and improve sperm quality. It is a natural aphrodisiac as well, and contains many important minerals and vitamins. If you aren't used to eating ginger or experience stomach pain, reduce the intake by half.

Spinach, Broccoli, Green Vegetables - 200g daily - cooked, has many assisting minerals and vitamins as well helps improve your general health and digestive system

Milk - 300ml daily - either in your coffee or just straight, milk is a staple of any healthy diet.

Cheese - 300-400g Every other day or part of your dish - Cheddar, Gouda, Mountain cheese etc any variant goes. Again, cheese is a staple of any healthy diets and contains large amount of proteins which is the building block for testosterone

Pomegranates - 1 or 2 daily - All in all good fruit full of vitamins and enzymes that raises testosterone production and your health

Coconut Oil/ Fat - Tablespoon daily or as part in your cooking - again similar to olive oil. Also coconut water is a good refreshment and an electrolyte drink (also great for your skin)

Chicken - as alternative to meat - must be cooked! - many similar attributes to eggs, also helps in burning fat



This was a short summary of the best food items to increase testosterone, increase libido and improve the quality of your sperm. However, most of those items simply provide the building blocks for the aforementioned, in many cases you need to "Jumpstart" the production with other ways. Compare it to Diesel, in most cases it needs a foreign glim to start burning in the engine, in some cases and some motors it self-immolates by simply being introduced to pressure.
---
The following supplements kickstart your testosterone production and should not be taken on their own:
Magnesium - 400mg daily - More if you exercise or hit the gym. Magnesium replenishes depleted mineral reserves and promotes muscle growth and likewise testosterone production. Magnesium is also a necessary ingredient in sperm

Zinc - 30mg daily alternating once a day 50mg of Zinc only after long workouts or cardio - Careful! Zinc is very volatile in the body, do not exceed 50mg of general zinc intake (average body weight of 70-80kg) a day, or you suffer from health issues. Note that zinc is also found in chicken, eggs and leaf green vegetables. However, it is necessary to introduce additional zinc into your system when you want to increase testosterone or build muscles. Only with an abundance of Zinc, this can happen. Zinc is partly stored in the body, so after 1or 2 weeks you can leave out days when you don't take a Zinc supplement. Zinc dramatically increases cum and sperm production and enhances libido and testosterone production a lot.

Kalium - 400 mg daily - Ideally you get yourself a Magnesium & Kalium Supplement, Kalium is needed as aggregator for many minerals in the body and mostly to assist the intake of magnesium.

Vitamin D3 & K2 - 5000 IE D3 & 200μg K2 - IMPORTANT - ALWAYS take Vitamin D3 & K2 together, like Magnesium and Kalium but turned up by 1000, artificial Vitamin D3 can ONLY be processed in the body by including Vitamin K2, if not the D3 supplement depletes minerals in your cells and causes an array of issues, excess Vitamin D3 then gets pushed out from your body negating the point of taking it. This might sound scary, but is just to drive home the point to avoid supplements that exclusively offer Vitamin D3. Vitamin D is the most important factor in depression and testosterone. 80% of Adults in the world have a Vitamin D deficiency, this is caused by working and just being indoors all day. To get a natural vitamin d intake, you would have to spend at least 2 hours a day in the summer sun with a partly exposed body or consume 15 eggs and 800g of fish a day. Vitamin D is also an important factor in fighting off Viruses in your body and preventing sickness. Studies have also shown that very excessive Vitamin D intake (10 IE upwards) causes penile growth. However, it is important to always add Vitamin K2 as well, if you respect that there are no health issues stemming from Vitamin D. It does not matter what certain publications would want you to believe. It is certainly possible to exceed even 50IE of Vitamin D a day if you spend most of your time outside in summer with exposed upper body and or legs.

Lecithin - 1500mg daily - This supplement is of utmost importance for both muscle mass, semen and testosterone. It is the building material for new cells. Lack of lecithin is most often the reason why certain people do not build muscles throughout their lives. There are no noteworthy downsides in taking it.

Protein - 2.5-4g per 1kg of body weight a day. E.g. if you weight 80kg, you NEED at least 160g of proteins to surpass the basic need and introduce testosterone and muscle production. In this day and age it is very difficult to still your protein requirements with food alone, even eating all the items I mentioned above you barely make it to 150g of pure protein. Which is still not enough. Remember, increasing testosterone, muscles mass and semen is only possible when the body is confronted with an abundance of materials. Weightlifters often take 5g of Proteins per 1kg body weight. If you are among the people who see very slow or no muscle growth at all, this is the reason. You need additional protein introduced via protein shakes. Good supplements are either Whey protein or casein. Whey is a simpler variant and gets absorbed rather quickly, but can lead to soft stool. Also look for supplements. It's safe to say that, if you didn't took protein supplements prior or your diet is lacking in protein, you need at least additionally 90g of protein a day. There are no downsides to it, but expect diarrhoea in the first few weeks, simply because your digestive system isn't used to a proper protein intake. Lift weights/ exercise to counteract this.

Pygeum Africanum - 4000mg daily, however many supplements consists of extracts that have a ratio of 20:1, mostly 2 pills is enough. Pygeum Africanum is very interesting, it activates your glands and assists your prostate, it's often prescribed to elderly men that suffer from prostate issues. It dramatically increases testosterone production as well as semen production (only if you provided the building materials in form of the foods mentioned before)

Foliatric Acid / Vitamin B9 - 800μg - Also a very Interesting Vitamin, it has a similar role as Lecithin, it is also often prescribe for pregnant women to prevent defects in the fetus. What it does for men is to enhance the sperm quality and also assist new cell growth. It's found in green vegetables and olive oil, care should be taken when you have low Vitamin B12, there's a similar correspondence to it like we have discussed with Vitamin D3 & K2.

Ginseng - 200mg daily - Similar to Pygeum Africanum it activates the glands and improves nerves.
---
Additionally​
Now with a proper diet and supplements we look at ways to further cause the body to produce testosterone and virility.

Exercise - Necessary to get the full effect of all the things mentioned above. Only when the muscles are used beyond their usual strain, the body is forced to adapt and change. Cycling, Running, endurance sports are the best ways to force your body to greatly increase testosterone production. Even more so than just lifting weights. However, lifting weights is still important. But there are many guides out there as well as videos on what a proper workout should look like. One tip I can give is swimming or walking through water. Swimming is genuinely a very well-rounded and intense workout for your body, if you swim correctly you strain every muscle in your body (just google images of professional swimmers like in the Olympics, and it's quite astonishing how their bodies even mog bodybuilders, and they have stamina, something bodybuilders lack tremendously). Also, walking through navel / chest high water for long periods is a fat burner and strengthens your back and legs dramatically. Therapy for obese people often consists of wading through water for hours because it is such an easy and sure way to burn fat and exercise your muscles.




Sex - Both as exercise for your body and mind- Sex is the ultimate way to increase your testosterone, an active sex-live forces the body to adapt to these circumstances and to provide everything the sexual act entails. Here it is important, masturbation is in no way similar to sex. Because you don't get into a unity and coagulation with another soul but rather just auto-erotically relieve yourself, your body has no intention to raise the testosterone levels. The smell of a woman, the dynamics during the intercourse, the talking, the sweat, the touch, the pheromones are all activators for virility. Similar to how having children of your own causes changes in your body in order to protect them. Sex should be had regularly, however it is important that it is with someone you love, otherwise you deplete your body of different energies and emotions. If you don't have a relationship or someone to have positive sex with regularly, you must go out and approach women. Being among women for long periods also increases testosterone, similar to sex but to a lesser degree, it is preparing the body for the expected intercourse that will happen if you spend your time with women. If you are further interested in the spiritual and magical connection of sexual intercourse and the male subtle body: I might post an article about this too, otherwise see Julius Evola´s Book "Eros - The Metaphysics of Sex" : https://ia902606.us.archive.org/29/items/pdfy-Hcc-6mCxNeCpRfwA/The Metaphysics Of Sex.pdf

Masturbation - Must be avoided, as it as a way to rid the body of excess libido and testosterone. Basically what NoFap says. Ignore what mainstream publications say to this topic. Masturbation is unnatural for Virile Men.
---
Epilogue
​
This is, in a nutshell, many of the things I learned, experienced and came to learn over the years as well as what I practice myself. My main Goal with this article is to assist and to teach men about this topic and give a comprehensive list with things to keep in mind. Also a starting off point to delve into those topics yourself.
Some of the things here stated can be found around the web, but rarely is the connection made among them or presented. I will probably further elaborate and add a few things, but I don't really want to make an endlessly long article. Also, some things have been taken from "The Cum holy grail" which sometimes makes the round online, although the things mentioned here is the updated version. By testing it and comparing it to muscle guides as well as testosterone guides, I found that many of the things mentioned there are also mentioned important for those Hence, I found out over time that Testosterone, Muscle Growth and Semen Production are completely linked together and or have correspondence to each other, when viewed through a pure occult Weltanschauung, this can also be confirmed. They are also linked, at least for Men, to depression. As things like low testosterone levels correspond to low Vitamin D levels correspond to low libido and vice versa.
Last edited: