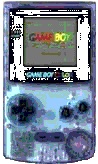 Joined

Feb 2, 2022
Messages

462
Reaction score

1,066
Awards

118
Stop caring what others think of you is also what gives us gems like bronies and redditors, it's what gives us people with no hygiene or manners.
When people give the advice "stop caring", they assume you're not autistic. If "stop caring" translates to "stop brushing your teeth" or "stop showering" or "beat off to ponies" or "cuddle an anime pillow" you have issues that advice on the Internet is not going to fix. Most people have a natural cringe reflex that they do not need to consciously activate, someone who openly masturbates to ponies and doesn't brush their teeth lacks this reflex whither through extremely poor socialization or some other issue such as autism.
Most people can sense when someone is trying too hard or cares way too much and it's off putting because it reeks of desperation. "Stop caring" just means "Don't come off as desperate."