This was written by gbanas92 from Private suite Mag (Now defunct Vaporwave Magazine)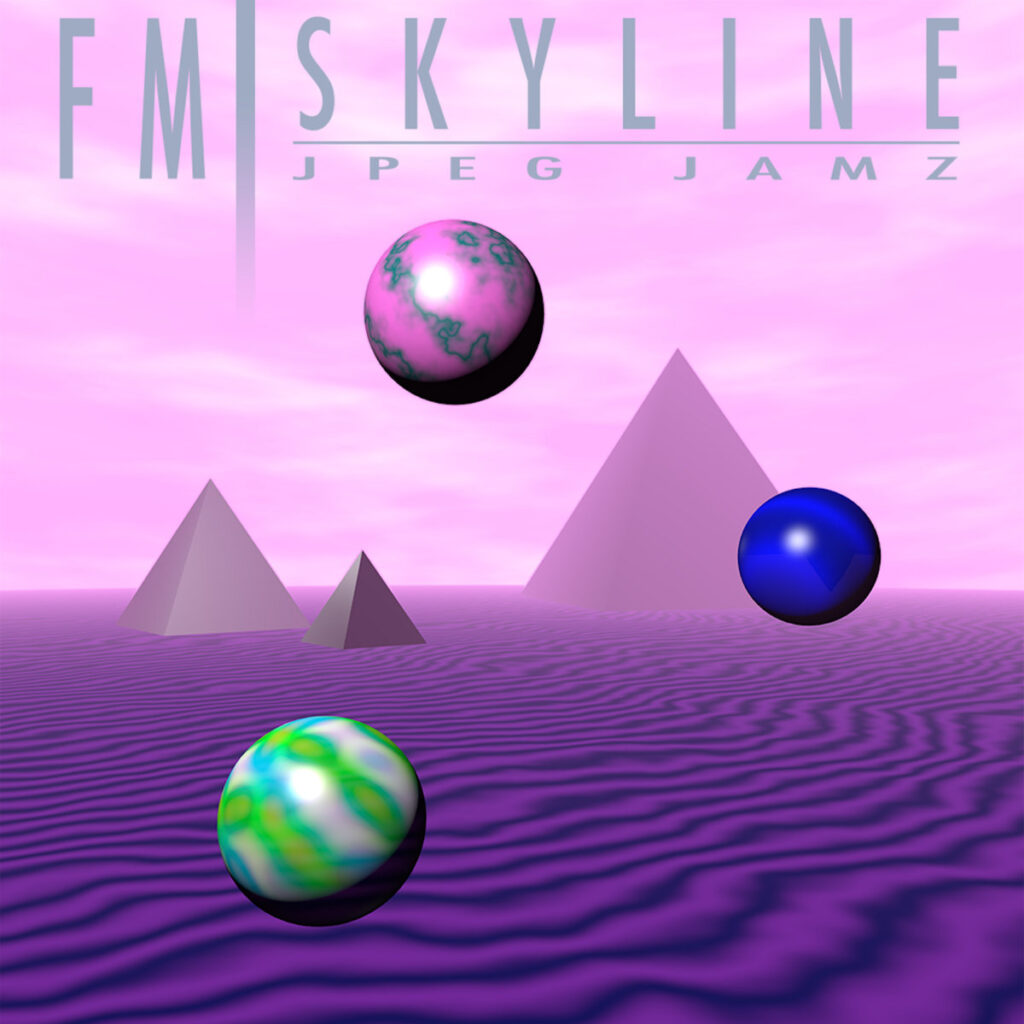 Not so long ago, we were talking about
how phenomenal FM Skyline's latest album Litewares was
. But here he comes again with yet another release— though it's a bit of an unorthodox one. Rather than being a traditional album, what we have here is a collection of, in FM Skyline's words, "sample experiments." Some have been used during live sets according to the album page, and the whole release definitely carries an eclectic, early vapor sound to it.
One thing especially worth noting is how all over the place the album is. These are not tracks that were explicitly designed to play one after the other, so that cohesion that one might expect from a "regular" release isn't really here. Instead the energy levels and soundscapes have a tendency to bounce all over the place, signified nowhere better than on the album cover; three differently colored spheres spread far apart from one another.
While the tracks don't necessarily feel connected to one another, they do manage to retain that spark and energy that you would expect out of FM Skyline tracks. The tones the synths are able to hit are absolutely delectable all the way through, perhaps nowhere better than on "Psychic Radio" which breaks out some spectacular synthesized woodwinds, always a crowd pleaser.
There are hints of other expected sounds all throughout, though. Some of the tracks probably have more in common with Vektroid ("Flashdrive Orgy" or "Modem Ghost") or early telepath ("Psychic Radio") than you'd necessarily expect, but FM Skyline's sound is still discernible throughout. They absolutely nail the tone you'd expect for live set intermissions though, for instance, "Hometown Dialup Krew," like a loading screen for one of the classic Cruis'n arcade racers.
The nature of the album also means it's not terribly long. Many of the tracks barely crack a minute, but this abbreviated runtime allows many of them to not spend all that long with a buildup. More often than not you'll find yourself in the crescendo of a track almost immediately upon booting things up.
Rather than listening to these tracks as a collective whole, we found it more interesting to listen to them in a similar vein to how FM Skyline
uses
them. Drop them randomly in between albums while listening your way through FM Skyline's releases, and they serve as brilliant cordials, resetting one's sonic palette before hopping into the next album. They actually felt more at home this way than listening to them consecutively. It's what they were made for after all.
If you're interested in hearing these for yourself though, best act quick! The album's page on
Bandcamp
specifically says "I'm only going to leave it up for a little bit," so act while you still can!
View: https://fmskyline.bandcamp.com/album/jpeg-jamz