Manifest Destiny | Galatians 4:16
Gold
Joined

Aug 9, 2021
Messages

689
Reaction score

3,099
Awards

214
Official Thread theme
View: https://www.youtube.com/watch?v=osN-dGs2d2A
---
UPDATE: 10/29/22
UPDATE: 10/22/22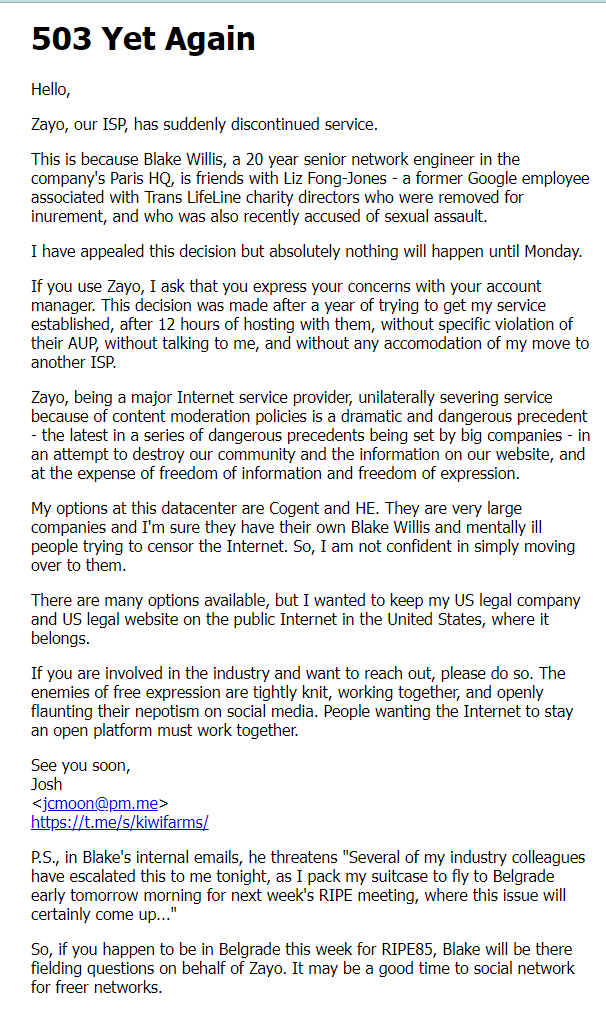 The problem with phpBB is it isn't shining and doesn't scream 2020s. Which for me is a plus, but for other people may be bad That's true, but Josh could use his NEET-powers to make a nice modern skin. At least the forum functionality is there. And phpBB has the best smileys, I miss these guys...
forum.agoraroad.com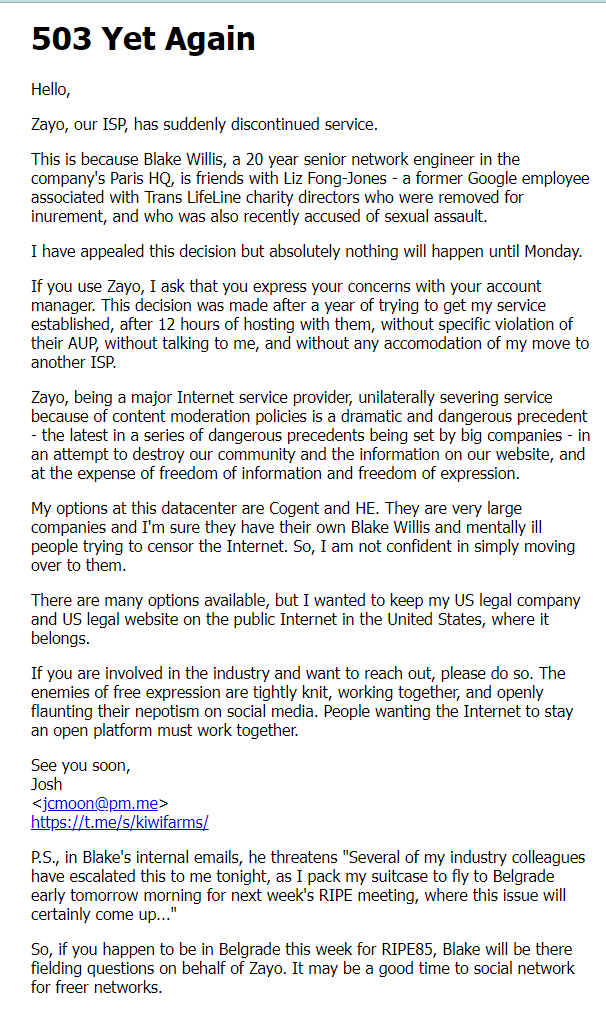 Who's ready for another around with the bad faith posters???? I'm sure am!!!
View: https://www.youtube.com/watch?v=jGKNaIXtBZQ
​
UPDATE. A new attack on Kiwifarms, I'll just repost what our good friend
@SolidStateSurvivor
put
UPDATE: 9/13/22 I have unwatched this thread, yes my own thread. Read here for info as to why:
UPDATE: 9/27/22 I'll be doing the news again if needed.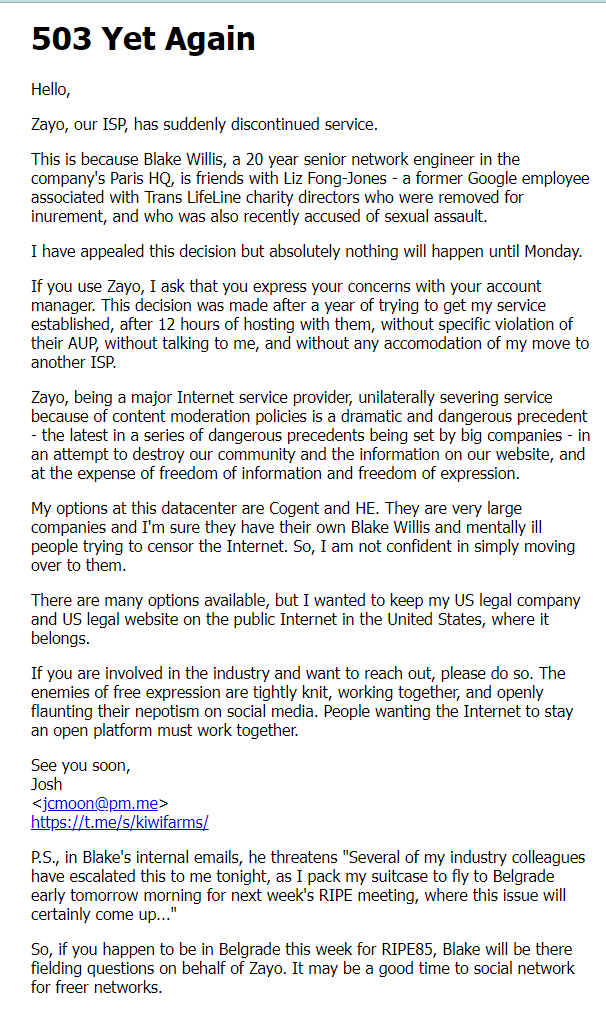 Not having the videogames and skitzo boards were a weird decision, especially not having /v/. Where do you even discuss meta issues about video games online? Nowhere. They had /vidya/ instead. He just didn't want boards with the typical one letter names. I think this was mostly to annoy Mark...
forum.agoraroad.com
As of April 1st, 2022. The site, during its April fools' event, has been interrupted by an announcement from Null.
In March, I received contact from our Upstream requesting deletion of content on our Forum. The content is in regards to a known Pedophile and his alleged Employer. The Employer is a very shady ISP that my Upstream does business with. Upstream claims I cannot see the court order, despite being...
kiwifarms.net
The person as he states and in question is a man by the name of Corey Ray Barnhill. A disgusting human being who confessed of pedophilia and is currently working as Cheif Operating Officer for path.net a networking security website from what I can tell personaly. I'll leave the thread regarding him here.
This is Corey Barnhill. He is a pedophile and currently works as the CTO for Path.net under the name Corey Shiratori. In these recorded conversations, Corey Barnhill admits to conditioning an underage girl into watching child pornography with him. In the call, she describes how he forced her...
kiwifarms.net
Regardless how you personally feel about Kiwifarms or the users who regulate there, attempting to hack and remove information of themselves there is not okay and if anything will bring a larger attraction to this person. That is all.
PS: I didn't know where to put this initially and secondly no, this is not an April fools' prank either.
Last edited: