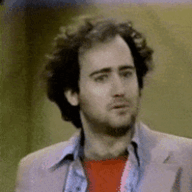 Joined

Feb 19, 2022
Messages

1,184
Reaction score

4,727
Awards

209
8kun is what 8chan got renamed to after it got given the same kind of treatment Kiwifarms is getting now.

Personally, I don't think it's funny that they're using the same CDN. What I think is funny is that Kiwifarms was using Cloudflare. In 2017, Cloudflare kicked Andrew Anglin and The Daily Stormer off their service in a similar fashion and promised to never get pressured to remove anyone again. Cloudflare then did the same thing to 8chan in 2019. For whatever reason Null decided he could trust Cloudflare despite their obvious inability to handle pressure campaigns to terminate their relationships with controversial clients. It was also funny that plan B was to use DDOS-Guard (which is located in Russia) because Null had been telling the Russian state censors (Roskomnadzor) to suck his dick for years.
to be fair, I don't think pressure could've been any higher after the Christchurch shooting. I could see why you would cave in under that.
oh and I got the admin change mixed up with the name change. I'm not deep into 8chan lore, that place was 2edgy4me