Manifest Destiny | Galatians 4:16
Gold
Joined

Aug 9, 2021
Messages

739
Reaction score

3,392
Awards

216
I'm curious how you would describe what "really" goes on there?
Thankfully I have a server on discord where me and my friends (non-agora road members mind you) can post screencaps of what other people in other communities have said. Here's a few from the farms themselves.
(From the Kiwi Farms Minecraft Server thread. Sides gone funniest shit I have ever read. They ended up eating each other up by the 30th thread because they got pissed off at null for reasons, I need to read up again.)
(From the Historytube thread, an offtopic thread that talks about people who make history videos)
(Last two are from the day when it revealed that Chris Chan diddled with his mom and then wrote a letter to Null comparing himself as Jesus Christ and Null as Judas both of which have their threads
here
and
here
)
Look i mean, i realize i'm not helping my case by saying this, but reading that site makes me extremely uncomfortable. When i do go lurk there, from some perverse impulse, i always need to quit the internet for a couple of days afterwards. Even if it were reachable, i still wouldn't want to go hunting for the worst examples so i could bring them back and show you concretely what i'm talking about. We all know what's there. If you don't find it that offensive personally then i'm happy for you, but most people do, and none of those people should *have* to give KF a platform or provide them services.

People say things on Agora that make me uncomfortable too, which is why i like it, but the overall ethos of the site is totally different. Kiwifarms' whole point is to push limits and be entertaining to edgelords who like to pick on mentally afflicted people. I'm sure it has users who are decent and some interesting threads but i feel like it's obviously in its own category in some respects.
This post literally reminds me of this
meme
when I used to lurk on /pol/ three-soon-four years ago. I legitimately don't see a difference between Agora Road and Kiwifarms (And any other internet community for that matter if people are allowed to talk about internet personalities). We had our fair share of edge lords here who have time and time again try to use Agora as a base to spread their political bullshit or internet vigilante bullshit (Hell months back the site came under attack by a fucking pot head from Mexico who got mad that the owner was telling him to stop derailing threads that had nothing to do with his rambles.) and all of them usually get banned off by
@IlluminatiPirate
or any other of our lovely staff here. Hell, I clearly remember there being a Lolcow thread on here but died after a while. Here, I'll get it for you folks if you want to. It's about four pages long.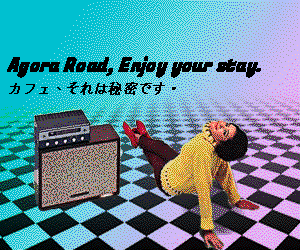 I couldn't find this discussion on the site already, so I figured I'd go ahead and get it started. Any of my fellow terminally-online individuals have some favorite lolcows? I think lolcow farming is a quintessential part of internet culture, despite the new corporate culture trying to take...
forum.agoraroad.com
Overall, despite me sounding super antagonistic to you or whatever, I'm just being honest with you and what I personally think. I don't think I have anything to add here other than repeat what I said on here but seriously man, I think you should just step away from the internet in general and find something to do in your community man. It's clearly affecting how you think.
In any event, I would be interested in hearing more (perhaps in a separate thread) about how you feel so uncomfortable viewing certain information on the web that you feel you need to go offline for a couple days. I've seen many people on Agora Road post about a need to go offline but the feeling is totally alien to me. I've been browsing the web since I was 7 or 8 years-old and I don't think I've ever felt so utterly repulsed by anything that I needed to disconnect myself.
I feel like this would go deeper into the individual themselves to the point of personal information. I feel like you two should rather talk it over in Personal Messages.