Joined

Jun 16, 2021
Messages

97
Reaction score

258
Awards

27
Thread theme:
Listening to the track above (I recommend all of Amon Tobin's early stuff, shit's great) I was reminded of that 'noir'ish aesthetic that was ubiquitous in late 90s/early 00s media.
The Matrix
remains probably the most popular example of what I mean; crisp, high contrast, unsaturated images and a callback to classic noir aesthetic under a renewed contemporary and oppressive lens, often mixing itself with sci-fi.
But The Matrix alone wasn't the only piece of media that brought a new wave of sci-fi with noir aesthetics. Other prominent examples were films like
Dark City, The 13th Floor, Gattaca,
or even
Minority Report
based on a Philip K. Dick story.
As a bonus, a lot of emphasis was put into reflecting modern/contemporary architecture as a way to enhance that odd atmosphere these works conveyed, not unlike Godard's
Alphaville
did decades earlier:
Sci-fi wasn't the only genre permeated by this aesthetic, as we can observe in the action film
Payback
starring Mel Gibson:
The influence doesn't limit itself to movies, as we can expect, video games used it as well, as we can observe in games like
Max Payne, Grand Theft Auto III, Fear Effect,
Deus Ex
and even some later examples like
Splinter Cell: Chaos Theory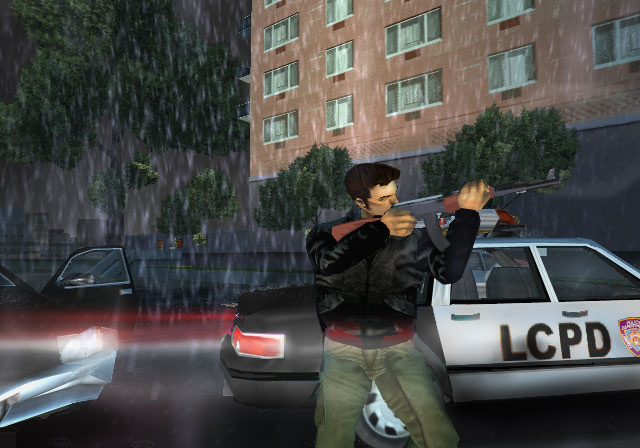 Speaking of Splinter Cell: Chaos Theory, its soundtrack was made by Amon Tobin himself, creating a perfect synthesis between visuals and audio.
I can even see some aesthetic influences going for the cover artworks of some electronic albums of the era, like most of Autechre's albums, with that extra alien touch and drabness typical of them
:
Overall, a short-lived aesthetic that nonetheless plagued some of the most popular works in the collective conscience of the era. I see this trend as the beginning of a growing sense of pessimism about tech progress that contrasted sharply with other movements like the optimistic
Y2K aesthetic
.
Last edited: