Joined

Nov 2, 2021
Messages

7
Reaction score

4
Awards

2
Why bother pretending to edit songs when you can just steal it and change the track title? Metrosong, the new low in vaporwave and related subgenres.
Metrosong is a subgenre of vaporwave that emphasizes the present as opposed to the nostalgic past. A parody of liberal futurism, capitalism, and SWPL culture, the art form attempts to destroy the gloss and sheen of the current advertising. This is not to be confused with a mere fixation or nostalgia for the 2000's-2010's -- rather it is consistently welcoming the latest source material, in whatever focus-grouped trends may appear.
In a nutshell:
View: https://youtu.be/w-tFdreZB94
A key feature of metrosong is the de-emphasis on destructive editing (and artistic integrity), and the increased emphasis on presentation (artwork, track titles, etc). Songs are generally either stolen (Digital Mills, Sprint & AMC Theatres) or composed entirely from scratch (Axico Industries, Trademarks & Copyrights). However, they can of course be made via remix and sound collage.
The name "metrosong" came from the brief "metro" graphic design trend that occurred during the Windows 8 era, where every logo was a white vector graphic on a brightly colored background. The movement (which was largely forced) rose and fell between 2015-2016 with the rise and fall of Cardboard Future and a subsequent label called Clear Visions. Major artists included L. John Hubbard (James Flamingo, The Illuminati), pine voc, Trademarks & Copyrights, Jude Frankum (Axico Industries), 2047, and Bonus Fruit. There are also now a few albums that can be said to be metrosong despite the lack of connection to the original movement -- James Ferraro's Human Story 3 and releases off of the PC Music Label, such as GFOTYBUCKS. Today there are still some people interested in metrosong, and there are still releases occasionally being made -- but this is mostly people who were around during its 3 seconds of fame (if you could call it that) in late 2015. This thread is for those people.
Resources
View: https://tvg-blog.tumblr.com/post/147822611656/the-complete-cardboard-future-catalog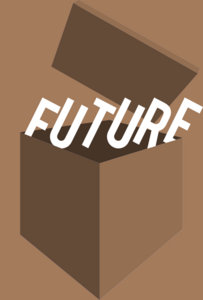 RIP 2015-2016. Missing albums: 'The Marketplace' and 'green ideas.'

cardboardfuture.bandcamp.com
See all artists, albums, and tracks tagged with "metrosong" on Bandcamp.

bandcamp.com
r/Metrosongs: A music genre / aesthetic similar to vaporwave that drops the nostalgia and focuses on the present, deconstructing contemporary ...
www.reddit.com
Trivia: 'The Sustainable Future' compilations feature some more familiar artists under assumed aliases: HKE, Wolfenstein OSx, Shinatama, Staqq Overflow, PEGA, Donavan Hikaru, and Cobalt Road.
Last edited: