stuck playing playstation in 1998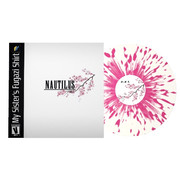 Hey everyone I'm pleased to announce the campaign to get Nautilus on vinyl. It's a qrates campaign and needs 100 backers to get pressed. It's just about halfway there right now with 3 weeks left. Once it reaches 100 it'll go into production with a less than 2 months turnaround time.
Here's the link!
https://qrates.com/projects/20854-nautilus
Some more info:
Nautilus is an album of vaporwave/chillwave/lofi/downtempo inspired by various video games and anime from the polygon era. It is the soundtrack to playing PlayStation in your parents basement in the late 90s, past midnight basking in the incandescent light from a tube tv.
It's available for FREE download on my bandcamp here:https://mysistersfugazishirt.bandcamp.com/album/nautilus
Limited edition tape is sold out.