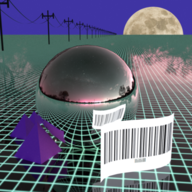 Joined

May 26, 2021
Messages

249
Reaction score

711
Awards

85
Incels are literally the most oppressed group in modern times.
Imagine you're a 5ft5, balding, indian janitor in the West. Your chances of getting laid are in the negative, you're more likely to be falsely accused of rape/sexual harassment just because you're unattractive than you are of getting laid.
I'm not an incel, but I'm fully blackpilled regarding incel/jbw/lookism/looksmaxxing.
I hope someone makes the incel thread, I have a lot to share in solidarity with the incel brothas, they are my BLM.


Anyway here's a hilarious screenshot a friend sent me.
They are in their BEST in modern times, for example in the good old days of Turkmeneli a incel would have some gay ass stupid name because people weren't given names until they achieve something, he would die trying to prove himself in scandinavia, he would be a stupid farmer then die to polio in medieval ages Europe.