The Dreaded Pirate of Agora Road
Joined

May 29, 2018
Messages

732
Reaction score

886
Awards

119
All right everyone! So the poll is done and the Agora Road E-Zine will be formally known as
Tales of the Agora Road
We will have 6 main sections below and anyone can submit
- Nostalgia
- Internet Oddities
- Album Reviews
- Aesthetic Galleries
- Opinion
- Short Stories
Here are the guidelines for each section
Nostalgia
This should be composed of any articles, items you want to talked about, or memories of your childhood.
Internet Oddities
Can be anything atleast mildly interesting on the internet, lolcows, interesting communities, this is a great example
https://forum.agoraroad.com/index.p...ial-experiment-in-the-making-since-2005.3508/
Album Reviews
I would prefer you review albums or tracks from your fellow agora road travelers like here
https://forum.agoraroad.com/index.php?threads/august-2021-music-artists-thread.3479/
but it is not required
Aesthetic Galleries
Post any art that you made, I'm thinking of doing a theme for this so make some Y2K aesthetic style art.
Opinion
Anything you want to talk about whether it be about current events or a key lime pie recipe
Short Stories
This are fiction stories that you would want to write about.
To submit share any word doc or image on my dropbox or you can email them here
agoraroad@gmail.com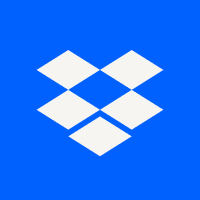 Dropbox is a free service that lets you bring your photos, docs, and videos anywhere and share them easily. Never email yourself a file again!

www.dropbox.com
Last edited: