Administrator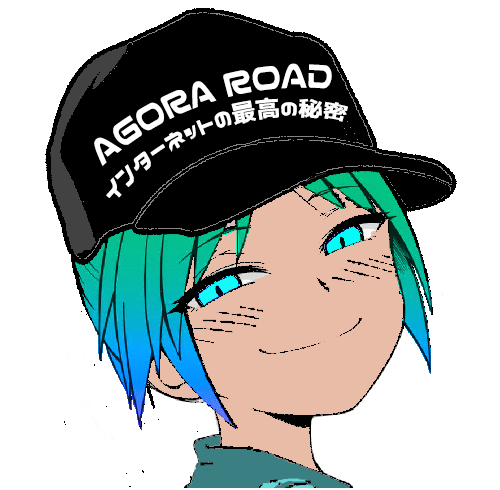 Joined

May 25, 2018
Messages

550
Reaction score

488
Awards

75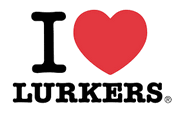 The following post was quoted from another user on another forum. It is not mine!

There have been some recent discussions about the CRTs used in compact Macs, specificallly in reguards to compatibility between machines. Having worked inside of dozens of compacts, I became quite familiar with the CRTs used and the variations between the tubes and boards used in the 1984-1993 black and white machines.



CRTs IN THE EARLIEST MACS



The Macintosh 128K, 512K, Plus, and variations of those machines used the same CRT, which was typically manufactured by Clinton (a Taiwan-based company). Our very own LCGuy has also pointed out that Samsung CRTs exist in these machines as well. It uses Connector Type A (see below).



CRTs IN THE MAC SE SERIES



The SE, SE/30, and variations of those machines used the same CRT. Many were manufactured by Clinton but Samsung (based in Korea) made a number of CRTs for these machines as well. It uses Connector Type A (see below).



ANALOG BOARDS IN MAC CLASSICS



The analog board design for the Macintosh Classic changed sometime around the spring of 1991. The original is referred to as Revision A on most parts lists. It used Connector Type A (see below). Sometime around the spring of 1991, Classics began to roll off the assembly line with Revision B boards installed. These persisted throughout the Classic II series and were produced until the demise of the line in 1993.



OTHER MAC CLASSIC CRT NOTES



Classics manufactured in 1990 should have Revision A boards. The exact time in 1991 when the Revision B board was introduced is unknown, but it seems to have been introduced first in Singapore. I've seen May 1991 Singapore-produced Classics with Revision B yet I've also seen June 1991 Classics from Ireland with Revision A. Any Classic made from later in 1991 or during anytime in 1992 has Revision B. All Classic IIs have Revision B.



Of the CRTs with a Type B connector, the vast majority are Clinton-produced. Samsungs are few and far between. I have only seen one personally, in a Classic II, and others have reported seeing maybe only one or two in their Macs as well.



The anode caps changed color for all CRTs, not just Samsungs (which had used darker anode caps in the SE series) sometime in late 1991 or early 1992. They are a darker red in the later Classics as opposed to a pale reddish-purple color in the earlier models.



CONNECTOR TYPE A vs CONNECTOR TYPE B



I term them A and B after the analog boards they are used with. Connector Type A is clear and relatively boxy. It fits itself into another clear plastic connector on the analog board. To remove it, one must hold in on a tab on the side of the connector. Connector Type B, on the other hand, is white and significantly smaller. The connector isn't bulky and is slightly rounded around the edges. It has four holes on its end and fits over four pins.



These two display types are NOT INTERCHANGABLE.



COMPATIBILITY MATRIX



MACHINE TYPE A TYPE B
128K/512K X
Plus X
SE X
SE/30 X
Classic X* X*
Classic II X


* Check date of manufacture and/or analog board type inside the case. Most Classics will use Type B unless they are among the first machines produced.



CLINTON VS SAMSUNG



There is no functional difference between the two, although Samsungs tend to have a different hue of white to them than their Clinton counterparts.



WHY THE SWITCH?



Apple usually has good reason for changing designs of components. The switch from squirrel cage to rotary fans in the SE is an example of this--those who have been with Macs long enough know of the noise and screen interference problems caused by those fans.



In the case of the analog board, I have a few theories. One is that Revision A boards tend to be less reliable, especially in the long run. I've seen more of these with some sort of screen problem (jittering, lines, etc) than of Revision B boards (which seem to be pretty sturdy).



Another theory is that Apple wanted to use up older connectors from Pluses and SEs. The SE was actually still in production through the first few weeks of 1991 despite having been formally discontinued (I have an SE with a 1991 date to verify this). They may have been in production to use up older parts. At the same time, Apple was still producing the SE/30. Since the SE/30 was going to be on its way out and replaced by a more cost-effective machine (the Classic II), Apple may have been using up parts like the CRT connectors on the SE with the eventual intent to switch to the newer design, which is believed to have been cheaper.



There is also the theory that they switched due to cost reasons but the SE had nothing to do with it. The SE/30 was stlll alive and well in May-June 1991 and was never produced with a Type B connector.



CAN I MODIFY A TYPE A FOR A TYPE B BOARD?



I've heard it's possible but is supposed to be tricky. Good luck if you try to pull it off. I don't have any directions for this.



CAN I SWITCH REVISION A AND REVISION B BOARDS IN CLASSICS?



I've swapped dead Revision A boards for working Revision B boards and new CRTs in Classics. Usually I pull from a Classic I'm scrapping for another reason (bad case, no HD, dead logic board, etc). It's often cheaper to just buy a half-dead Classic than to get the parts to make this conversion.



As far as Classic IIs go, I've never seen a Revision A board inside one of them. I supposed it may work, but as I said it's never been done, at least not under my eye. If anyone tries it, let me know.



WHO OR WHAT IS CLINTON?



I wondered this myself when I popped open my first compact Mac. It's obviously not Bill Clinton who owns the company (though our 42nd President indeed was a Mac user). The corporation is Taiwan-based and seems to make a lot of displays for companies and for specialized applications such as closed circuit TVs and hospital monitors. They have a website, punch it into Yahoo to find it. I'm not sure if they still make the 9" for Macs or not.