Hey I have taken a trip to 4chan again to find golden texts and found an interesting pill called the Iodine Pill. This posts was made from different screen grabs and archived threads to be all about Iodine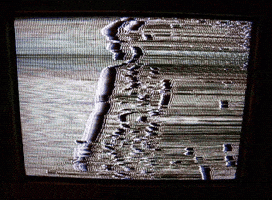 This is the original threads
Here are the studies:
>
http://www.lifeextension.com/magazine/2011/10/the-silent-epidemic-of-iodine-deficiency/page-01
>
https://www.ncbi.nlm.nih.gov/pubmed/15734706
>
http://umm.edu/health/medical/altmed/supplement/iodine
Here is where to get some:
>
http://www.globalhealingcenter.com/nascent-iodine-detoxadine.html
>
https://www.amazon.com/J-CROWS®-Lugols-Solution-Iodine-2/dp/B001AEFM9Y
From Wikipedia:
>"Iodine occurs in many oxidation states, including iodide (I−), iodate (IO−
3), and the various periodate anions. It is the least abundant of the stable halogens, being the sixty-first most abundant element. It is even less abundant than the so-called rare earths. It is the heaviest essential element. Iodine is found in the thyroid hormones. Iodine deficiency affects about two billion people and is the leading preventable cause of intellectual disabilities."
I've taken all the red pills and I know more than basically all of you.
But this thread is a public service announcement for you autists because I genuinely feel like you are my brothers and I want you guys to be healthy since most of you can't research pedogate/seth rich/assist the god emperor if you aren't in top form.
The bottom line is that you're all deficient in Iodine. Before you click back, READ. Dr. Brownstein conducted a study of 6,000 of his patients and discovered 94% of Americans are iodine deficient. That was 15 years ago.
In the early 1900's the United States stopped iodinating bread and instead began to use bromide as a replacement. Bromide and Iodine compete for uptake in the thyroid. The human body (and especially the thyroid) uses iodine for more than 160 (currently known) critical functions. At the time, flour was the #1 source of iodine in the US because we don't eat much kelp/seaweed and not all fish contain much (plus we're beef eaters). Once we switched to brominated flour, a goiter epidemic broke out.
It became a national crisis. You've never heard of it, but it happened. In order to stop the epidemic you would think they would iodinate flour again, but no. Instead they started iodinating table salt, aka iodized table salt. The goiter epidemic was basically quashed at that point.
Fast forward to 1945, water flouridation begins. Flouride also competes with iodine in the thyroid. Americans become woefully iodine insufficient.
What happens next? Like any animal, we graze the minerals we need. Where is iodized table salt found? Salted pretzels. Potato chips. French fries. All the shit you stuff your face with while shitposting. You crave it for the iodine, not the fat/sugar/calories etc. that the media tells you. You aren't mis-programmed to crave poison.
Fast forward to now. Most Americans have decided that table salt is shit because it contains no trace minerals. That's true.
The problem is that sea salt contains no iodine. Go to your kitchen right now and look at your sea salt, you will find a warning that it lacks iodine, "a critical nutrient."
In order to make up for that deficiency, you are eating all the iodized table salt you can find everywhere else, which means you are craving total shit food all the time. If you think this is an accident you're one dumb goy.
Not only that, but bromide and fluoride (and other iodine competitors) are much more prevalent than ever. They are in pesticides sprayed on foods, preservatives, aerosols, etc. So while your exposure to them has increased, your intake of iodine has decreased.
Symptoms of iodine deficiency include: Fatigue, insomnia, hair-trigger mood swings, obsessive-compulsive behavior, lack of energy (especially for physical tasks), lack of motivation (especially for physical tasks), listlessness, social anxiety, panic attacks, lethargy, all symptoms of hypothyroidism, all symptoms of hypoadrenalism, iodized salt cravings (especially in junk food). There are more but those are the big ones.
Women who are iodine deficient are at much higher risks of birth defects (autism).
If you've never trusted anything an anon ever said about health on this site, trust this:
-Go buy Lugol's iodine (it's been around over 100 years) it's on Amazon. If you think I'm a Lugol's shill get a knock-off, I don't give a fuck.
-Take two drops of it every day in a glass of water
-Along with it, take a good Selenium, Zinc, and Magnesium supplement (important for metabolizing iodine)
-Finally, take a teaspoon of sea salt and dissolve in two ounces of water and swallow (you will detox bromide and it will make you feel bad for a few days if you don't do this, salt binds to the bromide and you won't get sick, hospitals do this all the time)
Do this every morning. The benefits generally take from 30 minutes to a couple of days to become evident. You will feel healthier than you've felt in years.
Your thyroid is your second brain. You are being poisoned. If nothing else begin researching this NOW.
Do it, anon.
There's a reason iodine is one of the only critical nutrients not reported on nutrient labels. There's a reason they decided to use table salt to deliver it (promote cravings for sales of junk food).
Here is one person's genuine experience with Iodine, there are thousands of posts like this all over the internet:
http://www.longecity.org/forum/topic/67063-iodine-is-magical-miracle-most-underrated-supplement/
Here is Dr. Brownstein himself giving a quick rundown:
View: https://www.youtube.com/watch?v=afZg2jzHuCs
Random Anon
So what about survival sheild X-2?
OP
>survival shield X-2
It's probably just as good. Lugol's contains both Iodine and Iodide. But the iodide probably isn't needed since it just strips off electrons and becomes iodine instantly (most likely).
Like I said, get a knock off like I said. Lugol's is simply the original that's all. If I came in here recommending "survival shield x-2" how would that look?
But anyone who thinks I would go through typing all this to get a sale or two is retarded and probably un-ironically a hasbara troll.
Random Anon
Alright, I'll bite.
What natural foods are high in iodine?
OP
The Japanese have the highest iodine diet in the world and also some of the lowest breast cancer. The negative correlation between Iodine and breast cancer (and several other cancers) is well established.
Sea vegetables are the highest sources of iodine. Next comes bottom feeders, fish, and ocean invertebrates.
Unless you eat a lot of those things, you probably aren't going to get enough iodine. There are a couple other sources but how much iodine they contain varies greatly depending on soil quality and where they were raised/grown.
A primary reason is soil depletion. We deplete and fertilize soils, but we do not renew iodine levels (among other minerals).