Joined

Aug 12, 2019
Messages

240
Reaction score

593
Awards

59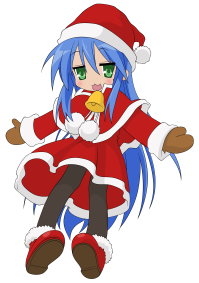 They prefer the clean, sanitized stores with the girl who is paid to smile at them when they come in where the weed is dolled out in perfect little containers that resemble pill bottles.
Even beyond that, I'd say they prefer stability. I think it's largely an age thing - the older you get the more likely you are to prefer not rocking the boat because you've seen more people fall in life and each year the stakes get higher for you. To extend the weed allegory, in the before times of legalization it was one thing to get hit with a possession charge when you're in college, entirely different when you're 40. And while your point is well made, I'll be the first to admit that in many ways I much prefer the new situation. It was always something of an adventure to score in back then, but I don't miss seeing the occasional gun at a deal, I don't miss the "dealer math" of converting Oz to g and g to $, I don't miss the unreliability, and most of all I do not miss the
fear
. Fear that something was going to go wrong, fear you'd be pulled over on the way home, fear that the dealer would be arrested and your phone number was in their contacts, etc. The point is, in order for something new to come along, something else must die. We often lament those days only because they're never coming back, not because they were actually better.
You see the same thing now that psychedelics are becoming normalized as therapeutic - people on some of the drug forums I look at complain about "capitalism" (even though they lack the basic economic understanding of what it even means) for ruining the good old days of it being an underground. On the one hand, I get it, because feeling like you belong to a counter culture and having community that supports you is a wonderful thing and it has been fundamentally changed. But on the other hand it's like, really? You miss the "good old days" of people being duped into taking NBOMe and getting hospitalized or worse? You think people randomly dying because trace amounts of fent has made it into their k is the way it should be? That's the shit that scares me now, because I've seen enough of it with my own eyes to think twice about the risk/reward profile of a day in the woods or a night of fun exploration with friends. I guess I'm a normie because I'd personally be content with sacrificing a good portion of the underground in exchange for the safety and reliability of commercialization.
Also, a subtle but noticeable anti-internet sentiment is rising among the gen-Z crowd. Once they overtake the millennials as the general adult population, the numbers for the tech companies might start stagnating due to this.
I hate to break it to you, but until Millennials start dying of old age in like 50 years Gen Z will always be smaller by several million. Also, not for nothing, but if there really is an anti-internet sentiment amongst Gen Z I'd argue that it's more than offset by the sheer number and severity of internet addicted individuals in that generation. I like the sentiment, but in my opinion the best we can hope for is the youngest of Gen Z to lead an anti-internet charge and that really it'll be the next generation (alpha or whatever) to be truly anti.