Formerly His Holeliness
Gold
Joined

Apr 4, 2022
Messages

753
Reaction score

2,995
Awards

203
I've always thought the walls of the dunny were an inviting canvas. Initially I wasn't sure if I should do it, but I decided fuck it I'm gonna do it. Now I carry markers with me, and if I ever stop for a shit, I write up a little something. This thread isn't just for me to show my stuff though, it's an invitation for fellow Agoran's to do the same.
>Why bother with this?
I do it because I like to try liven up a random person's day in a mundane place. I sometimes do it to give people a crumb to investigate, like the neocities.org piece down below. Surely somebody visited it while sitting on the porcelain throne. And it's a bit of fun for me too, so why not?
>Somebody has to clean that up you know!
Inevitably, yeah, someone gets paid to clean it up. They also clean up shit and puke and needles from druggies. My work doesn't take up as nearly as much space as the tags I see other people throw up. It's not doing them any favours, but at least it's not disgusting, and it doesn't take more than a minute of their time to clean.
I think that's basically the only questions/objections you could have to this fairly harmless practice.
I like to write things with blackletter. Blackletter is a beautiful lettering style that I don't quite do justice. I think it is striking to come upon it in a bathroom. You can tell there was effort put into it, and maybe it draws people in more because of that. Well, I never really hung around so I'm just guessing. But any bit of writing if it isn't garish graffiti would probably catch someone's eye.
Did this one today. Thought it'd be a fun little thing for anyone who knows our old Uncle Ted. Put the little k. there to ensure it's clear.
In case ya don't know which is which I guess.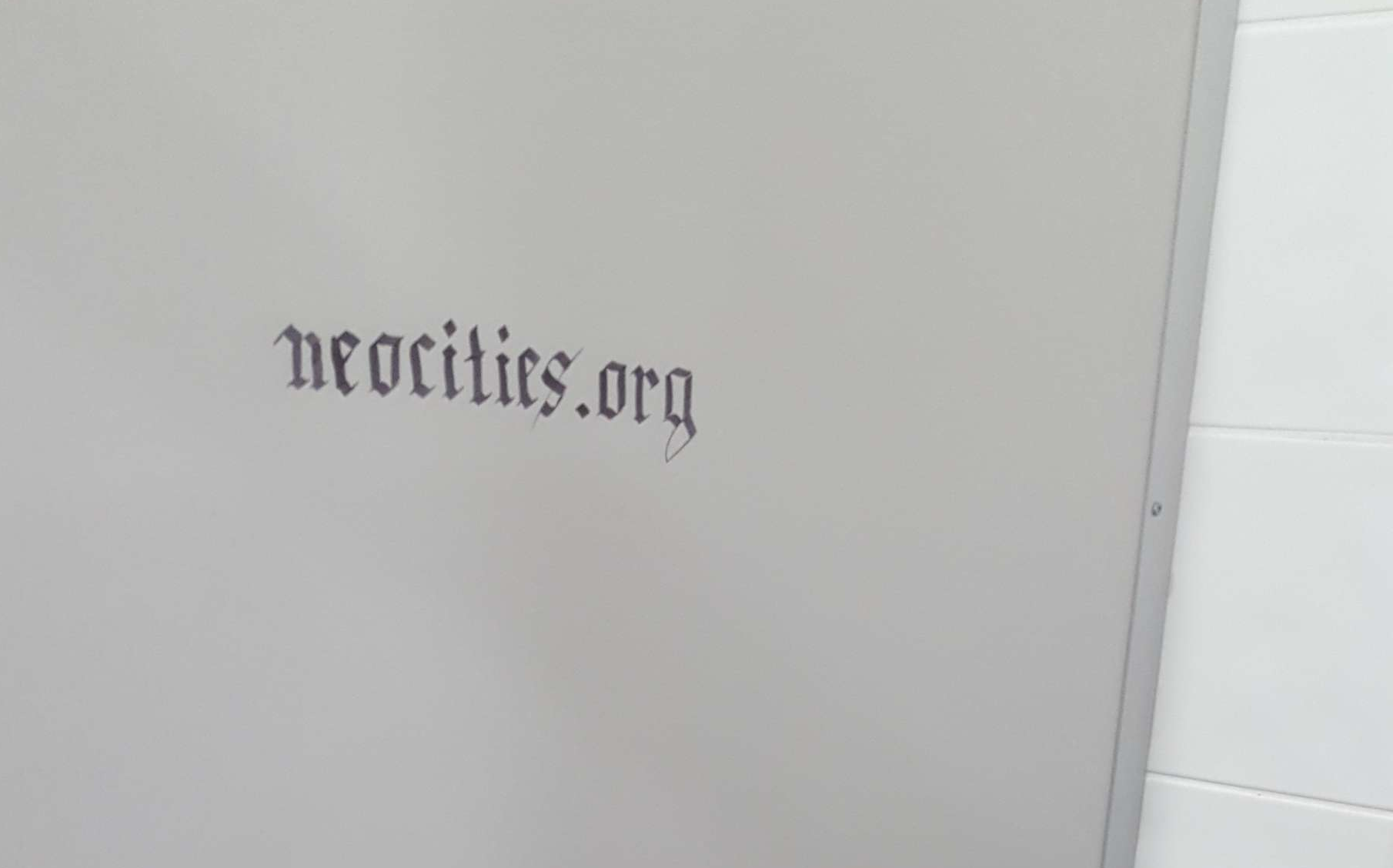 Did this back when I was starting out. It's not great, but considering I was practically shaking I was so nervous, it's not bad. Really like the look of the last 'o' and the 'g' which was my own little spin on the style. All the other letters are kinda subpar.
I think just writing some message for the passerby's is good, and it's interesting knowing that you'll affect people's thoughts in some way, even just for them to wonder who wrote that there.
It's intense though because you can't exactly go back on a fuckup, once it's up there it's up there.
If anyone else does this, show anything cool you've done in this thread. If you haven't done this, do it next time you're in a bathroom and bring it here to show us. Have fun guys
​