Administrator
Joined

May 25, 2018
Messages

565
Reaction score

626
Awards

85
I know that we are all from different countries but I'm interested what everyone else thinks about the current situation in Iran right now. Especially since Iran retaliated with the death of Soleimani by firing missles at US bases in Iraq.
However it seems tensions are colliding down since the past few days especially when trump posted this on his Instagram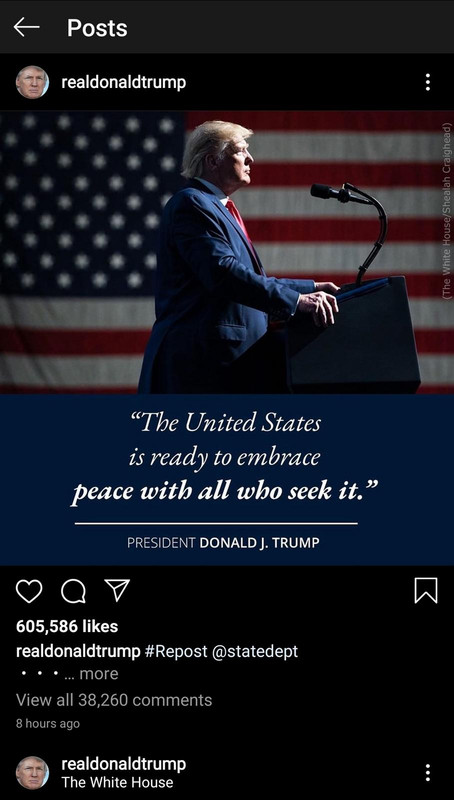 And it seems like Iran doesnt really want a war and just wanted to make a point?
https://www.rt.com/usa/477762-general-iran-strikes-intended-kill/
What do you think will happen? Will it start a nuclear winter especially since russia and china are both allies with Iran?