(
WARNING NOT SAFE FOR WORK)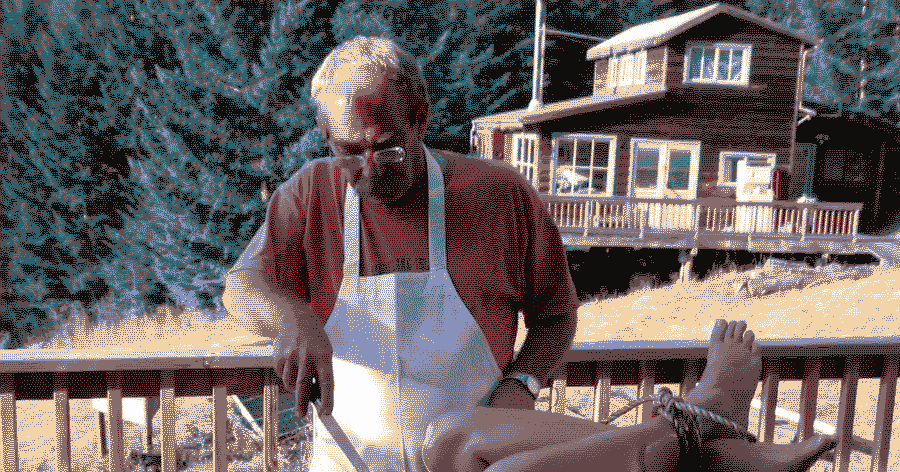 Contrary to popular belief, Cannibal Cafe is not a hidden .Onion Site. It was a clearnet site back in 1994 – 2001 run by a cult leader named Perro Loco.
On the Cannibal Cafe's website, they have forums that were about men looking for men, men looking for women (the ideal: short, buxom, thin redheads) and women looking for men—very few posts, if any, were for women looking for women.
There were people who wanted to be eaten and people who wanted to do the eating. There are stories, artwork, and users seeking advice on the best to way to cook someone.
"I am ready!"
announced that the poster was prepared for slaughter. Entire threads were devoted to
"human meat for sale fresh frozen.
" Email addresses were freely exchanged, with posters using handles like
"Pigsl*t"
and "
Masochist Mr. Waye."
Interestingly enough, the site was shut down by the German authorities from DDOS attacks when one of the users named
"Franky"
met up with another user to eat and slaughter the user. I have looked through the website and took screenshots of their interactions below and I have translated what they are saying in google translate because I do not speak German so if it is incorrect blame Google.
Also, they have a
"Human Livestock"
section where Perro Loco would have pictures of females to be sold and used as slaves to be eaten. Some are actually do it voluntarily, like Perro Loco's own own daughter. I also included the screenshots down below.
HOWEVER, somewhere along the lines the Cannibal Cafe is brought back to life, and they rebranded themselves as Dolcettgirls
It seems much tamer than the old website. I have been browsing around their forum and it looks like all they do is larp and roleplay like cumbrains

. What it appears to me is now just a a simple fetish community, I dont know the psychology in cannibalism and I may never know but that ends the chapter of the internet's infamous Cannibal Cafe forums.
I found an interesting image of this Mister Perroloco
(
WARNING NOT SAFE FOR WORK)

Of course that is just for entertainment purposes only and a historical archive of the early wild west of the internet.
Here is a link to the archived version of the website.
http://web.archive.org/web/20020805154156/http://www.necrobabes.org:80/perroloco/forum/ccforum.html
Just so you know before you click on the link it will automatically download a music file called StairwayToHeaven.MID it doesnt do anything to harm your computer though.
Hers is their new website
https://forum.dolcettgirls.com
(
WARNING NOT SAFE FOR WORK)
This is their new website